Ausangate Mountain forms part of the Vilcanota Mountain Range, 53miles/ 85km on the Southeast of Cusco. It towers at an astounding 6 384m/20 945 above sea level. The mountain attracts thousands of pilgrims every year, a week before Corpus Christy. The trek to the mountain is also called ´The road of the Apu Ausangate´. Apu is term used to describe the spirits of the mountains that protect the local people. A trip to Ausangate is not just a scenery trip but a great spiritual journey. You don't have to believe to feel the energy this mountain radiates. This trek will give you a chance to be one with nature and an opportunity to know and understand the indigenous people of Peru on a deeper spiritual level. 
How do I get to Ausangate?
There is a bus from Cusco to Tinki town. The bus is normally headed to Ocongate, so you need to double check that the bus will continue to Tinki. Each trip takes about 4 hours on a well-maintained interoceanic road leading to Brazil. Mini buses can be found behind the closed Colosseum in Cusco. They do not have fixed schedules and only depart when they are full. Tickets cost around 20 soles. Tinki is a very small town and doesn't have many options in terms of restaurants. If you do not wish to navigate the local public system, you can choose a reputable tour operator to hike to Ausangate Mountain like Sam Travel Peru. A trek to Auasangate will normally also include a trip to the world famous and marvel that is Rainbow Mountain.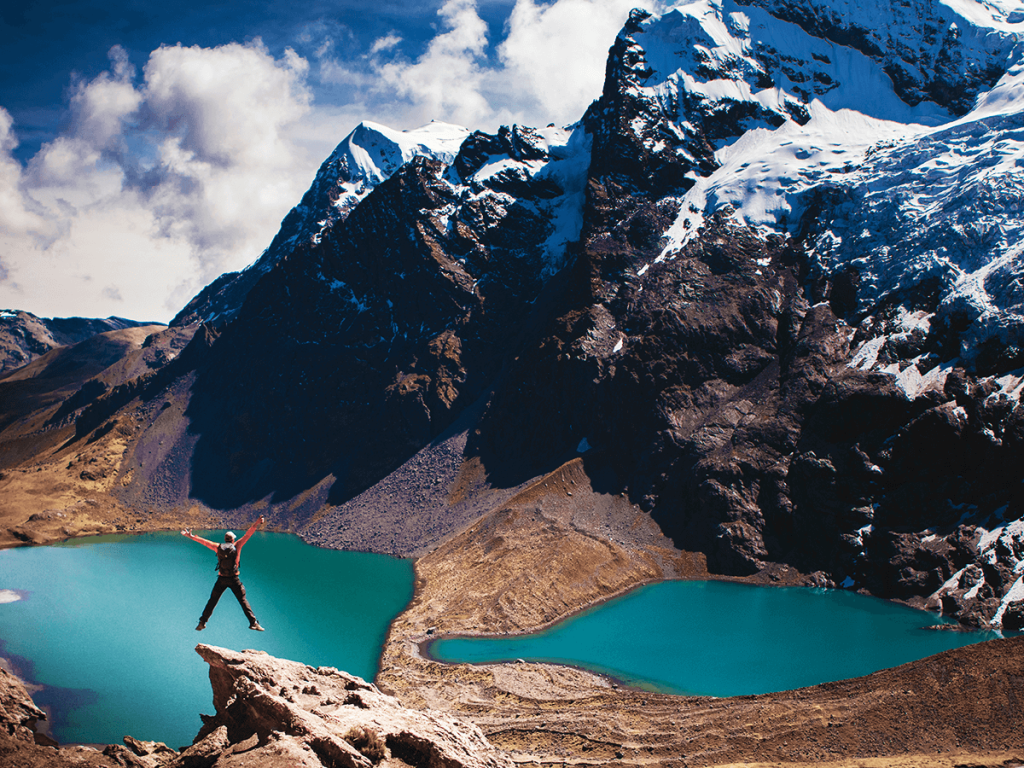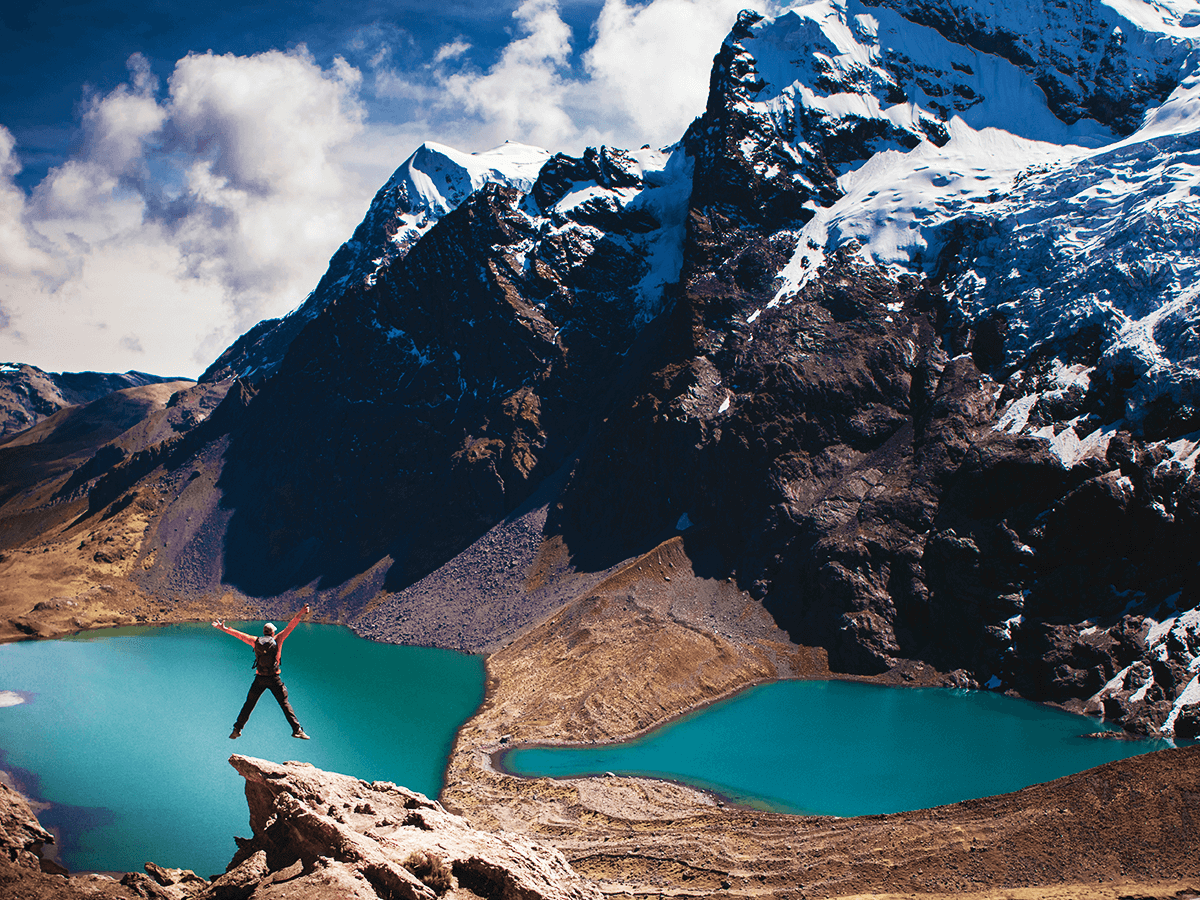 Do you need to acclimate before Ausungate Trek?
Yes. The elevation on this trek does not get lower that 4 000m/13 123ft. You hike at very high elevations at all times right up until the last day when you are heading back to the thrailhead. The elevation gets as high as 5 400m/17 717ft at Rainbow Mountain.
In general if you exercise regularly and spend 3 days in Cusco, or in the Sacred Valley for acclimatization to the altitude, you may be just fine.The recommended medicine for altitude sickness is WATER, COCA TEA and OXYGEN IF NEEDED; our guides are trained to treat you for Altitude Sickness. For more detailed information on Altitude Sickness click this link: Altitude Sickness.
There are many day tours on offer around the City of Cusco and the Sacred Valley that you can book while you are acclimatizing. Click the following link for day tours: incatrailhikeperu.com/tours-in-cusco/
Can you do Ausangate Mountain Trek without a tour.
This trek is recommended for experienced hikers. With that in mind, if you have no experience hiking at very high altitudes please do not attempt this on your own. Rather play it safe and choose a reputable tour operator to make this an enjoyable and informative trip for you. If you are an avid hiker and know how to deal with the logistics of multiple day trekking, then it is possible to attempt this on your own. Click the following for recommended tour operators: Recommended tour operators.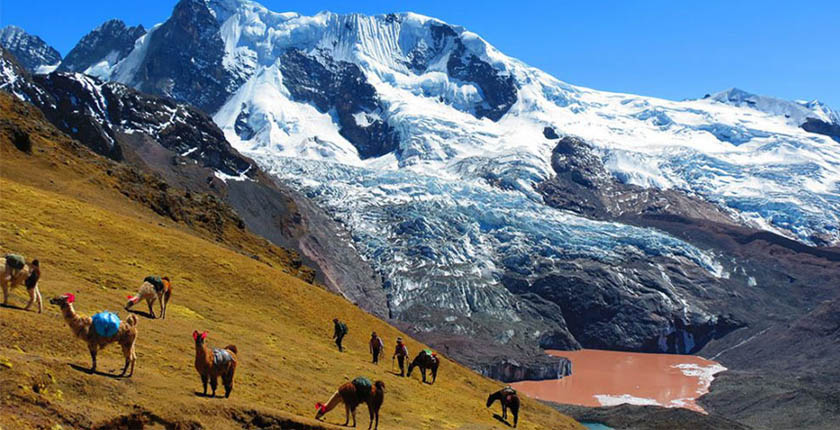 Rainbow Mountain
Do you need to acclimate before Rainbow Mountain?
Yes. Rainbow Mountain stands at the imposing elevation level of 5020m/17 060ft, it is significantly higher than Cusco (3399m/17 060ft). You can acclimate for 2 to 3 days in Cusco or the Sacred Valley which is at an altitude of roughly 2 743m/9 000m depending on where you choose.
Can you do Rainbow Mountain without a tour.
Easy answer is yes. However, there are numerous things to consider. You need to weigh the pros and cons of doing a tour vs doing it on your own. Check out our blog, it will give you more details on Rainbow Mountain: Incatrailhikeperu.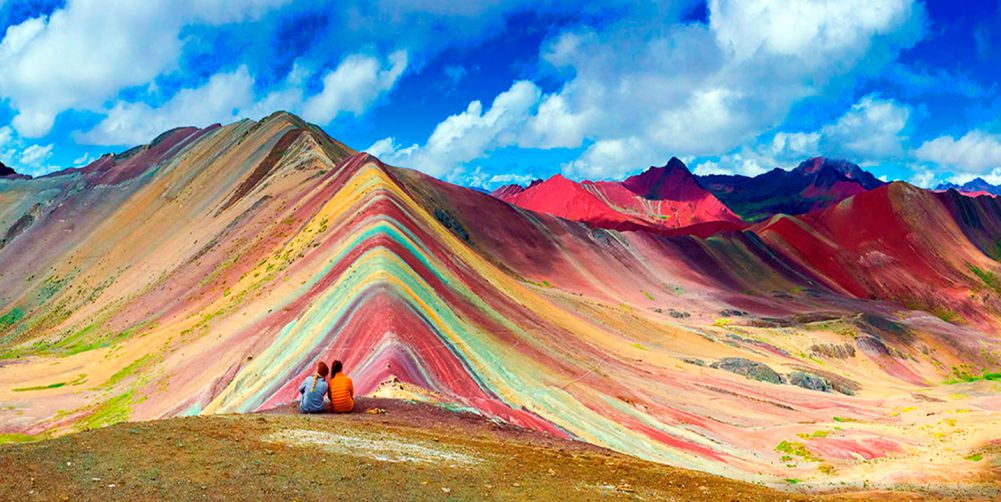 Is Rainbow Mountain worth it?
Its an emphatic YES. Rainbow mountain is the most eye-catching freak of nature, you will ever come across. There is nothing like it anywhere else in the world. It is currently the second most visited tourist site in Peru after Machu Picchu and it was recently added in the National Geographic list of "Top 100 places to visit before you die". Its also pretty inexpensive, the average cost for a tour is between $70 and $150.
How much of a climb is Rainbow Mountain?
The hike is around 4.4km (2.5 miles) one direction. This hike is considered to be moderate to difficult. The main reason for this, is that Rainbow Mountain is at a higher altitude than Cusco. When you first approach the trail, it looks super easy, but you need to pace yourself because you are walking at very high elevations. Even people fully acclimatized to the altitude in Cusco still walk at a considered pace.
It is possible for almost everyone to complete this trek. The majority of the trail is gradual with no steep inclines. You do however still need to breath evenly, taking slow deep breaths. The part of the trek that gets challenging is the very last section. Here we recommend that you take as much time as necessary. It's a very short section, but it is pretty steep. Be aware that the ONLY challenge with the Rainbow Mountain Trek is the altitude. So, if you are prepared for it and have chosen a good tour operator, you will summit with no issues whatsoever.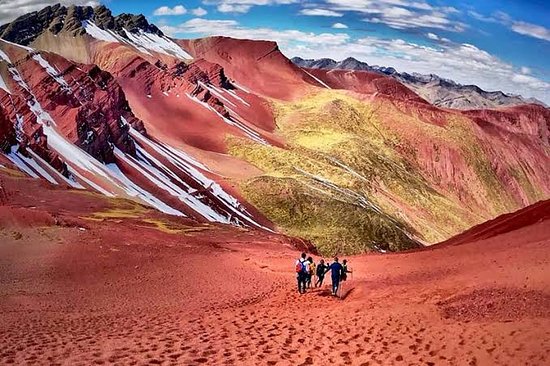 Red Valley
I am 100% biased when I speak of the Red Valley. I found the red valley more exciting and enthralling than Rainbow Mountain. The colors were so vibrant and captured the imagination. It was just so other worldly, I felt like a Martian in out of space. After visiting Rainbow Mountain with hundreds of visitors and not much space to take unobstructed pictures, Red Valley was a welcomed reprieve. Its peaceful, giving you plenty of time to soak in your surroundings and enjoy the llamas and alpacas roaming around. There is a better opportunity here to interact with the locals guarding the gate, learn a few Quechua phrases and enjoy the smiling faces of the locals in their colorful traditional attire.
Location
The Red Valley is located close to the popular Rainbow Mountain and massive Ausangate Mountain. It can be found in the district of Pitumarca, at 5 200m above sea level, within the communities of Chillihuani and Pampachiri. A 3 hour drive from Cusco and only a  short 30 minute  walk from Rainbow mountain, you will come across this valley. 
Whats unique about the Red Valley
The Red Valley is made entirely of very distinct red and green tones. The red comes from the iron deposits that cover the valley and the green is from the vegetation that has miraculously survived in such hostile conditions. Even during dry season, on a sunny day, expect the weather to be on the chilly side. In wet season we recommend avoiding a visit in the afternoon because of the high probability of thunderstorms that brings the risk of being struck by lightning.  Among the animals that roam and fly over the valley are alpacas, llamas, vicunas, Andean condors and Andean deer. Along the trek you will find multiple small heaps of stone piled on top of each other. This is done to ask for prosperity from Pachamama (mother nature).
The Red Valley is a must see. Check with your tour operator if your trip to Rainbow Mountain includes the Red Valley.