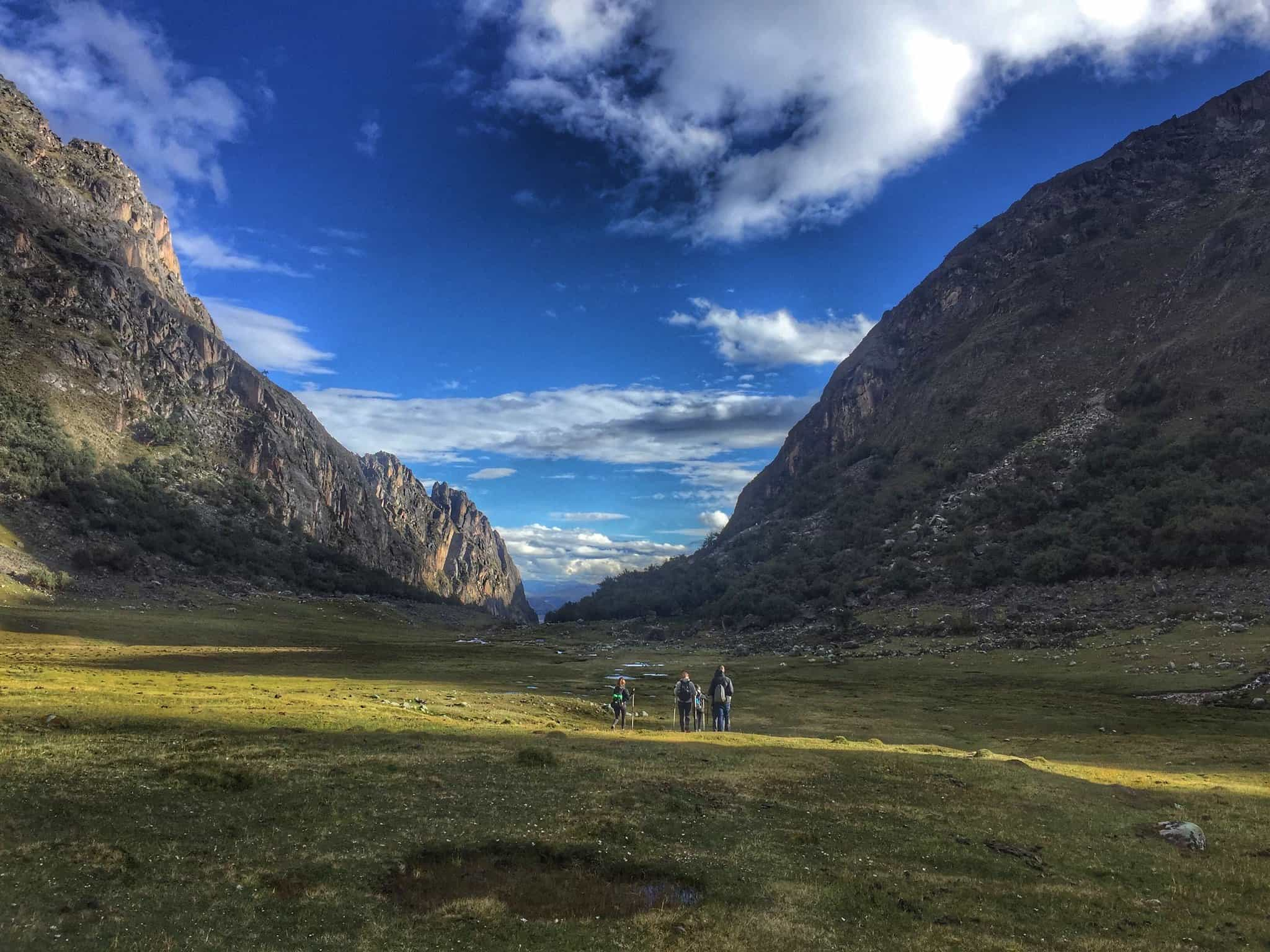 Immersion into the indigenous untainted culture
The Lares Trek and the Inca Trail Trek are best.
You can still hike the Inca trail
Remoteness of the trek
Pick up a few skills from the local's untainted culture.
The full of stars night skies
Enjoy the natural Hot Springs
Glacial peaks and lakes with unique birds and other species
Pack mules and horses
Great camping gear.
Explore Machu Picchu Inca city.
Stays open in February.
Support the locals and practice responsible tourism.
14 BEST Reasons to Hike the Lares Trek
Immersion into the Indigenous Culture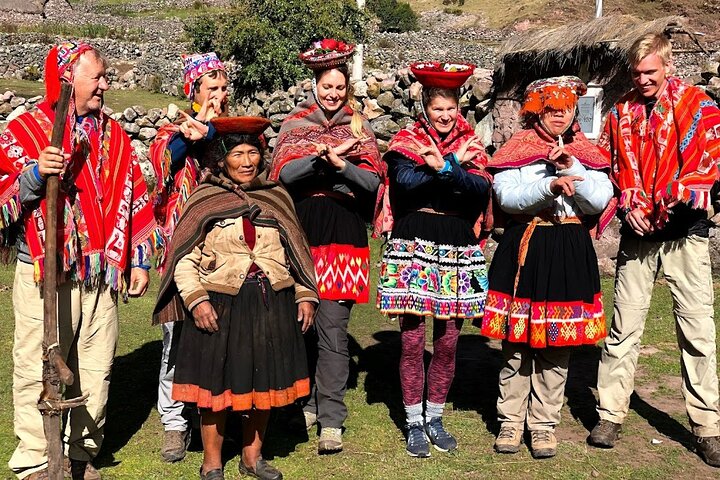 The indigenous communities found on the mountainsides of the Lares Valley are very isolated. We think this is why these communities have managed to keep their age-old customs, traditions, and way of life. They keep their culture alive and thriving in the most exact way. Not much has changed in hundreds of years. You will still find people speaking the language of the Ancient Incas (Quechua), while women weave beautiful clothes in vibrant colors, the man will be herding their alpacas and llamas in the vast fields on the mountain tops. While trekking you will have the honor and freedom to interact with these mountaineers. There is much to learn from them and you have a chance to visit a school or someone´s home and immerse yourself within the community.
The Lares Trek and the Inca Trail Trek are incomparable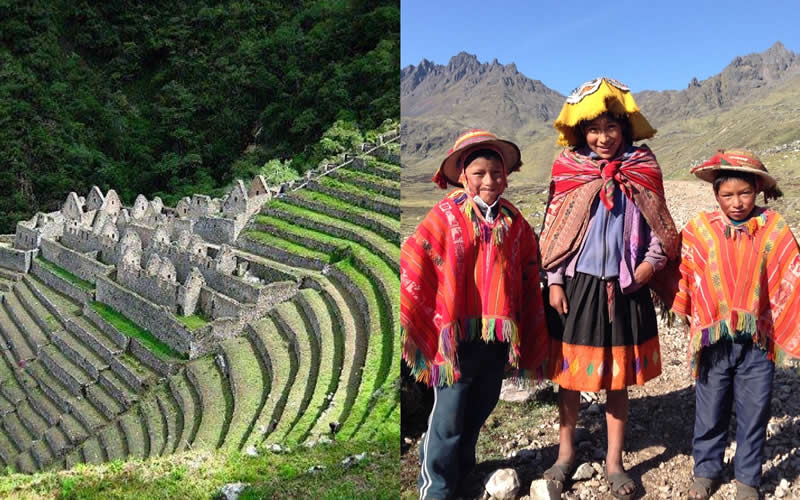 The main reason you can not compare these treks is that they are vastly different. They provide unique adventures and each is worth doing for its own individual and special reasons. To offer a short summary, a possible way to view these treks. The Inca trail to Machu Picchu is following in the footsteps of the most advanced civilization of its time, a historic experience, seeing architecture and engineering that shouldn't have been possible with the tools they had and the unforgiving and rugged terrain on which they built. Whereas The Lares Trek is about a history that is still alive and flourishing, the communities still embracing their indigenous and traditional way of life, passing the most amazing views and finally, you will get a clear understanding as to why the Incas felt the mountains held such religious power and energy.
You can still hike the Inca trail
Depending on the length and type of package you choose, it's a chance to hike part of the Inca Trail. Certain packages include the Short Inca Trail to Machu Picchu. The Lares trek follows the standard route (Cusco, Huarani, Cancha Cancha, Quiwarani, Cuncani, Lares Hot Springs, and Ollantaytambo), once you arrive in Ollantaytambo you will then join the Inca trail from KM 104. This gives you the best of both worlds.
See our best Lares Trek and Inca Trail https://orangenationperu.com/lares-trek-and-short-inca-trail/combos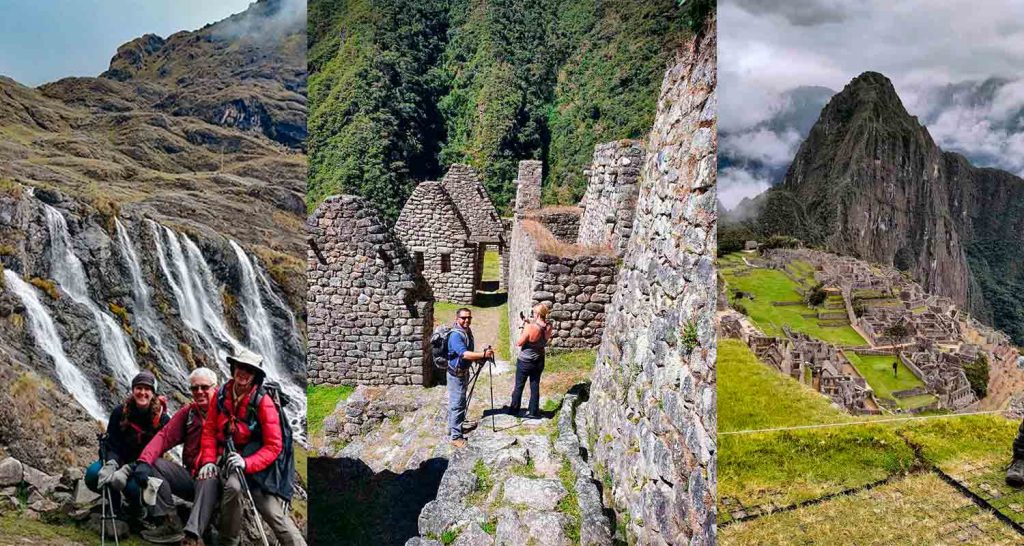 The remoteness of the trek.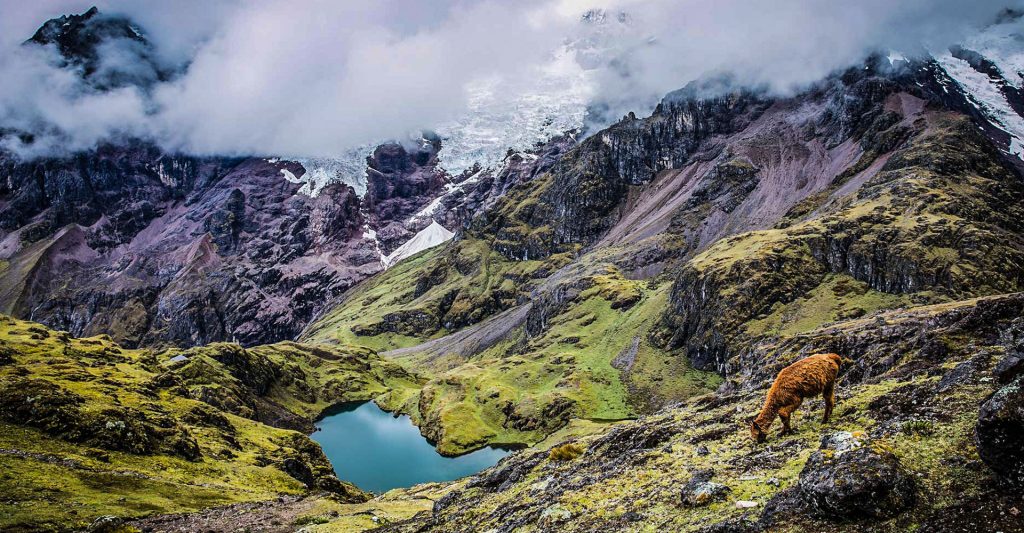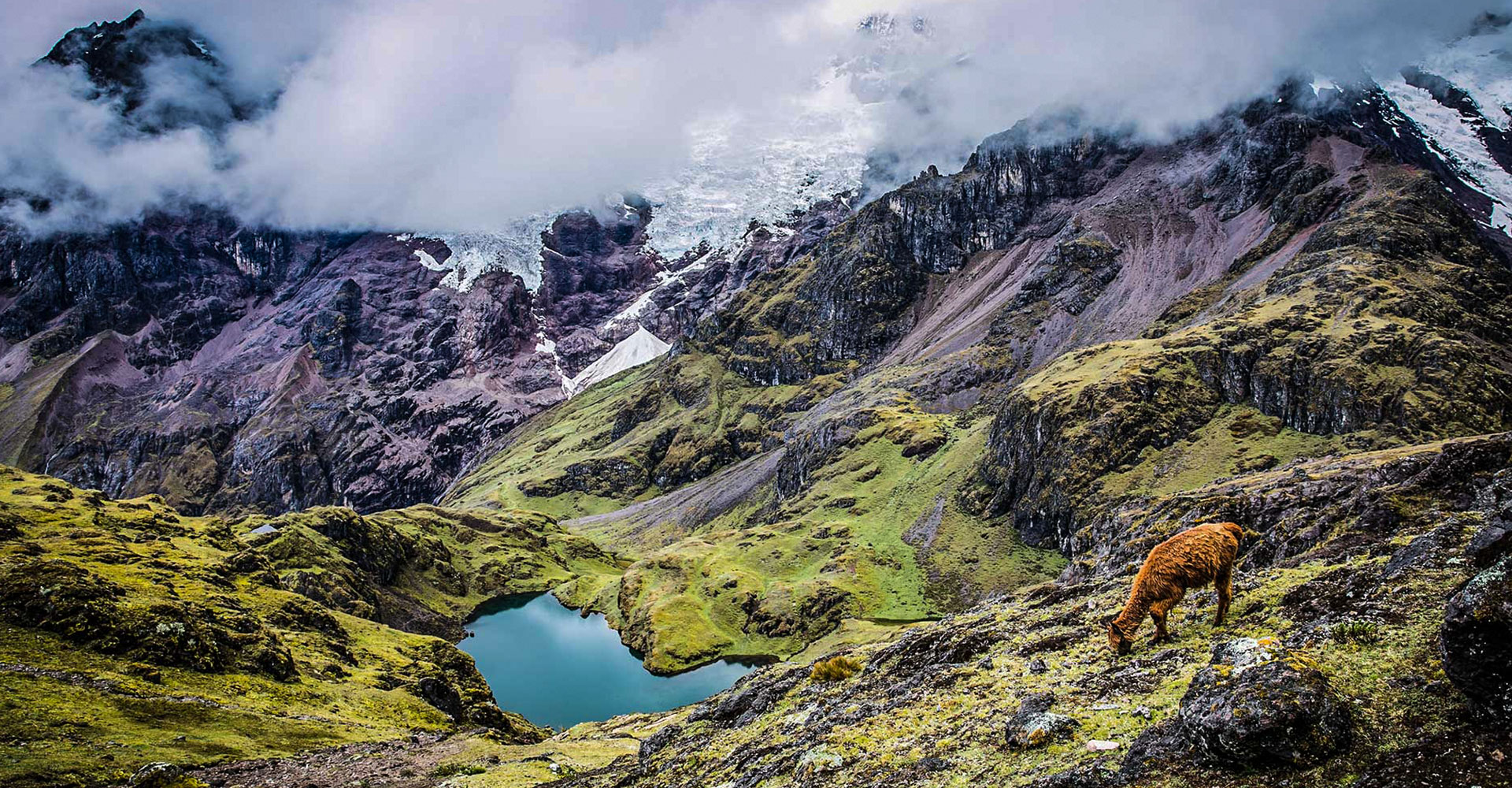 My favorite thing about this trek is how off the beaten trek you get. You rarely come across any other tour groups. Majority of the time it's just you, the Andes mountains, its glaciers and the alpacas and Llamas grazing and going about their super hectic day. Almost everything you encounter belongs there and has very little effect on modern life.
Pick-up a few skills from the local's untainted culture.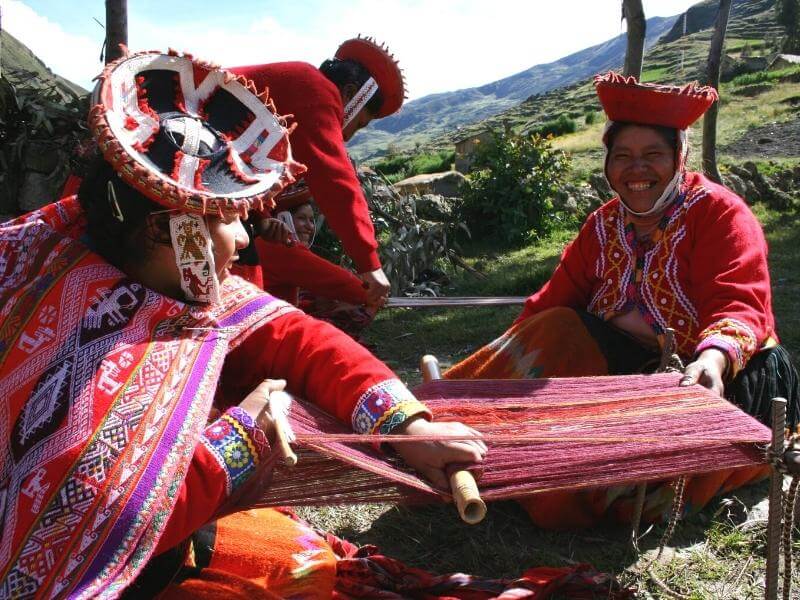 There are quite a few skills to pick up from the indigenous people of the region. Learn some phrases and words in Quechua (your guide can help you share with them). The majority of the people of this region still predominantly speak Quechua and only a select few can speak Spanish. So, you will hear and learn the language in its most original and original form. Mountaineers are also talented weavers, making some of the classic, colorful garments you will come across in the entire region of Cusco. Maybe with enough practice and natural talent, this could lead to a fun side hobby.
Star studded night skies.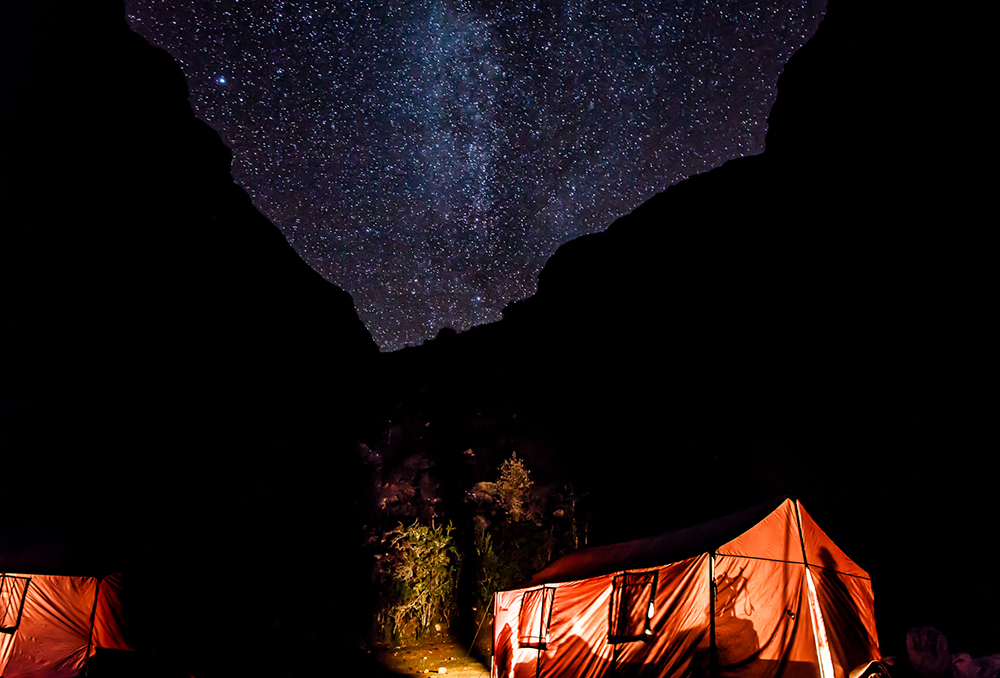 Magical. That's the best to define it, just magical. Eyes closed, imagine mountain tops, open fields, clear skies, no city lights, no pollution, clean fresh air, no houses, and most importantly no traffic. The only thing around you is beautiful clear skies with clusters of bright constellations and maybe an alpaca or two. Heaven, right? That's the kind of night you will have the pleasure to experience every night on the trek (unless is cloudy). Your guide will show you the Inca Constellations that the Incas and today´s farmers depend on for their agricultural guidance.
Hot Springs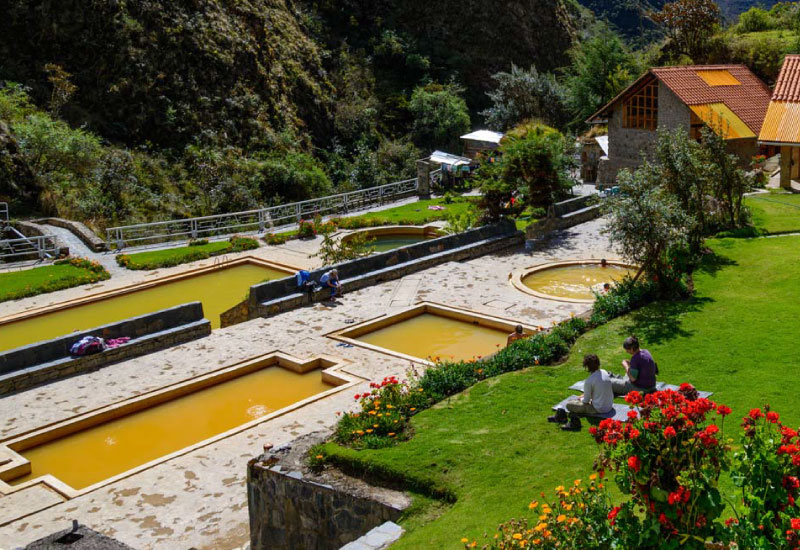 Lares Hot Springs is tucked away in the most scenic location in the valley. It's surrounded by pleasing green mountain peaks and the powerful Trapiche River. Its waters are brownish in color and full of therapeutic natural minerals. There are multiple pools with different temperatures. It's a great stopover to help soothe those aching muscles during your trek. The baths are very well taken care of and kept clean at all times, with lockers to store your things safely.
Glacial peaks and lakes with unique birds and other species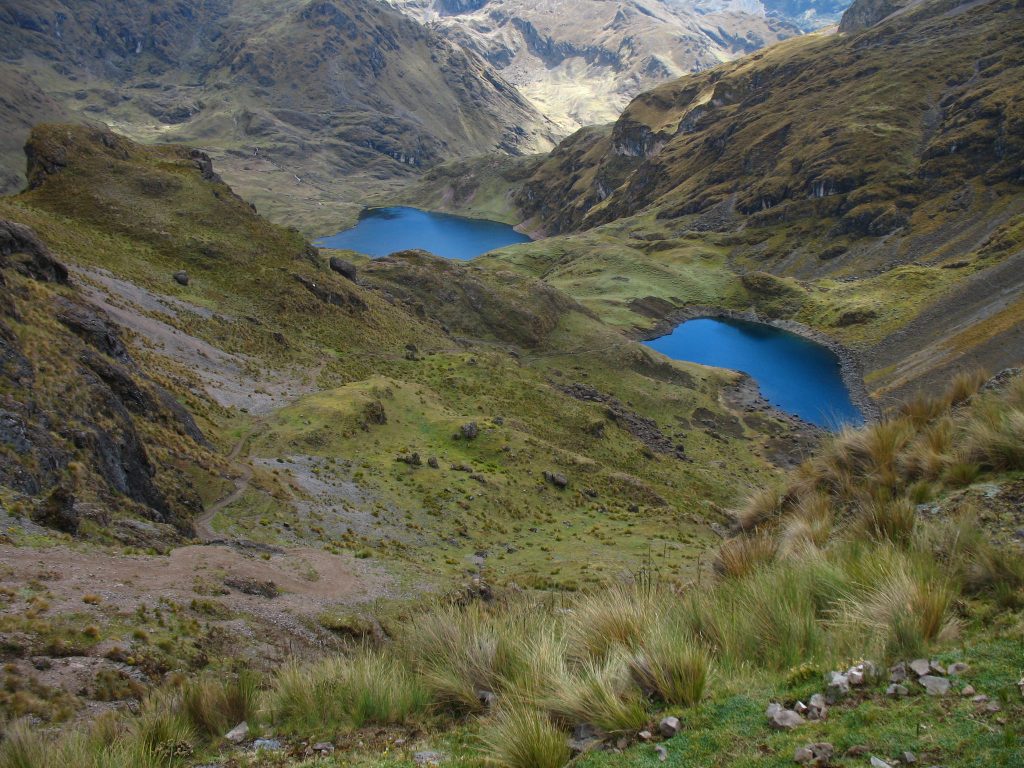 The nature you will encounter on this trek, will tantalize your senses and leave you with unforgettable memories. The valley is home to some of the highest mountain peaks in the region of Cusco, like Mt Veronica (5 893m/19 334ft), Mt Sahuasiray (5 818m/ 19 088ft), and Mt Chicon (5 530m/ 18 140ft). At some point the great snow-capped peak of Mt Salkantay (6 271m/ 20 574ft) comes into view, making its presence felt. Along the trek, you will have the views of stunning glaciers, while passing through amazing crystal blue glacial lakes and the many llamas and alpacas grazing.
Besides the many alpacas and llamas that form part of the valley, you might see animals like the Andean Deer, Foxes, Pumas, and Viscachas. Although some of these are rare, it is possible to see them. Also keep an eye in the sky for the Caracara Falcon, Andean Geese, Condors, and Hummingbirds.
Pack Mules and Horses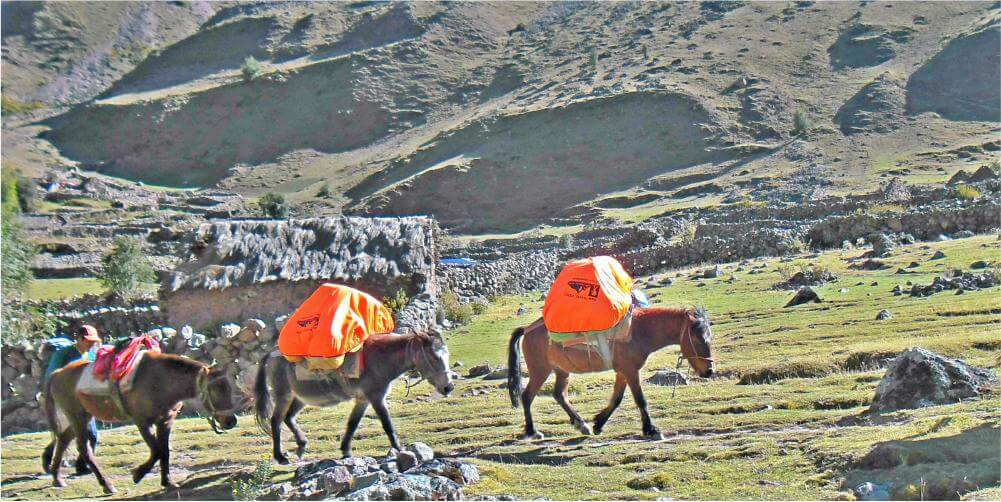 When trekking for a couple of days, there are personal items that you will require along the way. The positive thing about the Lares Trail is that horses and mules are permitted, unlike the Inca Trail (due to a need to keep the trail). The mules and horses carry all camping and personal equipment. 7 kgs of your personal items such as extra clothing, air mattress, and sleeping bags will be carried by mules. If you book with a good tour operator like Orange Nation then you should have the provisions of an emergency horse should be provided. This is to ensure that everyone in the group has an equal opportunity to complete the trek. 
Peruvian Native Animals
The temperature in Lares varies, and it's typical to see inhabitants grazing their herds of llamas, alpacas, and sheep in the mountains. These highland endemic creatures add to the beauty of the region.
For those who enjoy trekking, it is a nice surprise to see restless vicuas, elusive vizcachas, and the majestic condor at the top as they go between the rocky areas and the tall glaciers. It is critical to exercise caution so that you do not miss any of the outstanding aspects of the environment.
Great Camping Equipment
When I traveled with Orange Nation, I was privy to the best equipment in trekking. We had a 4-person tent shared between just 2 people. Our tent had a vestibule in the front, giving you extra outdoor space to put your dirty hiking boots and walking poles. Included is a comfortable foam mattress to separate and protect you from the ground. We also had a private dining and kitchen tent with tables and chairs. Dinner time was a great social experience, where we got to know each other and share stories with fellow travelers. The transportation was comfortable, reliable, and safe. It was private with door-to-door service. Best of all, we never had to use the government toilet facilities, which were not very clean. Our tour company prided a clean, private and sanitary toilet. For more information on equipment click on the following  link: Equipment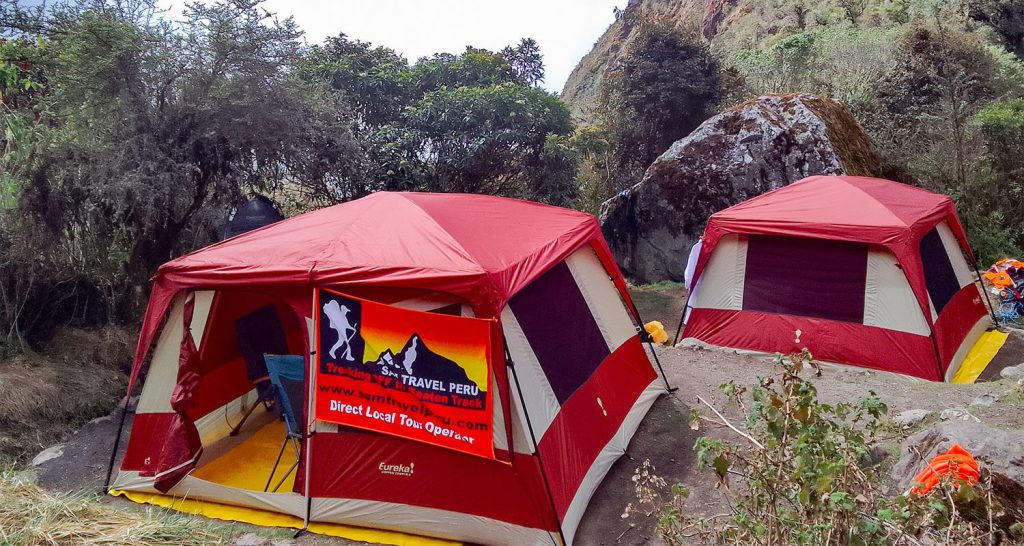 Stays open in February
During the month of February, the Inca Trail is closed for maintenance. Fortunately, the Lares Trek doesn't close and stays open all year round. It is also a good option for the rainy season.
Support the local communities and practice responsible tourism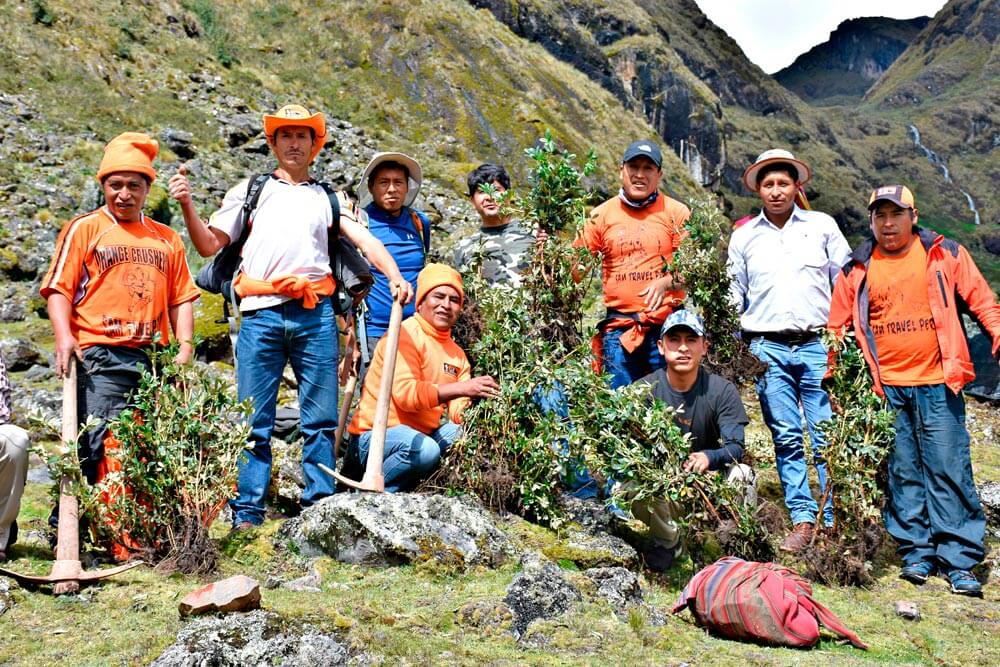 The aim is to leave as little of a footprint as possible. We clean up after ourselves as thoroughly as possible. Buying textiles from the locals and bringing small gifts for the families or schools you get to visit, is always a great help to these communities. It's also good to choose a tour company that believes in fair treatment and wages for its porters and horsemen.
Can be combined with both the 2-day short Inca Trail and the 1 Day -Inca Trial.
It is possible to combine the Lares trek with not only the 2-day Short Inca Trail to Machu Picchu but also the 1-day Inca Trail to Machu Picchu. When you combine it with the 1-day Inca Trail, the hike to Machu Picchu starts at Km104. You will pass magnificent archeological sites like WinayWanay and see the most spectacular views of the Machu Picchu Citadel from the unique vintage point of Sun Gate. A view that only hikers of the Inca Trail get to experience. Your tour of Machu Picchu will be in the afternoon, with very few tourists around, giving you unobstructed views of the Citadel.
The 2-day Inca Trail combination is similar to the 1-day combination. But it has a few distinct differences, a few extras that make this a more rounded experience. You get to see this Majestic UNESCO World Cultural Heritage site not once, but twice. First in the afternoon after trekking the Inca Trail. After, you will take the bus to Aguas Calientes for a good night's sleep in a hotel bed with a private bathroom. The next morning you wake- up well rested and clean, to catch the sunrise over this Natural Wonder of the World. Your 2-hour guided tour the next day will be more enjoyable. The extra day also gives you an option to hike the extra hikes up Machu Picchu Mountain or Huayna Picchu Mountain should you so choose. Note: These extra hikes need to be booked well in advance. They sell out very quickly.
**Huayna Picchu Mountain: $75 USD and Machu Picchu Mountain: $75 USD– This needs to be booked in advance and please let us know at the time of booking (it books out very quickly).
Where Can I Book a Lares Trek?

You can schedule the Lares Trek while in Cusco, but it is best to arrange your Lares Trek ahead of time. The Lares Trek always concludes with a visit to Machu Picchu. Tickets are required for Machu Picchu and must be purchased in advance. Booking these tickets takes time for trekking firms. It is thus more convenient to book ahead of time, online.
On Orange Nation Peru, you can quickly compare local tour operators and locate the finest local tour operators, hikes, and suppliers.
---
Comments... there are no comments.
Guided Adventures
Self-made blog
All the information is free and precise. I don't get paid for publishing any agency or tour, and everything has been verified and experienced.
01
Local Information
Everything in this blog has been doublé checked by a local, we made the effort on gathering all this information for you, to make your trip easier and cheaper.
02
Personal experience
99% of the information has been lived by a traveler like you, me, I wanted to compile all the information I had to make every traveler life easier.
03
Best and only the best
We gathered the best information for you. All this has been investigated and visited only to bring you the best CSelf-made blog. All the information is free and precise. I don't get paid for publishing any agency or tour, and everything has been verified and experienced.
04