Cusco
Rainbow Mountain Trek and Puno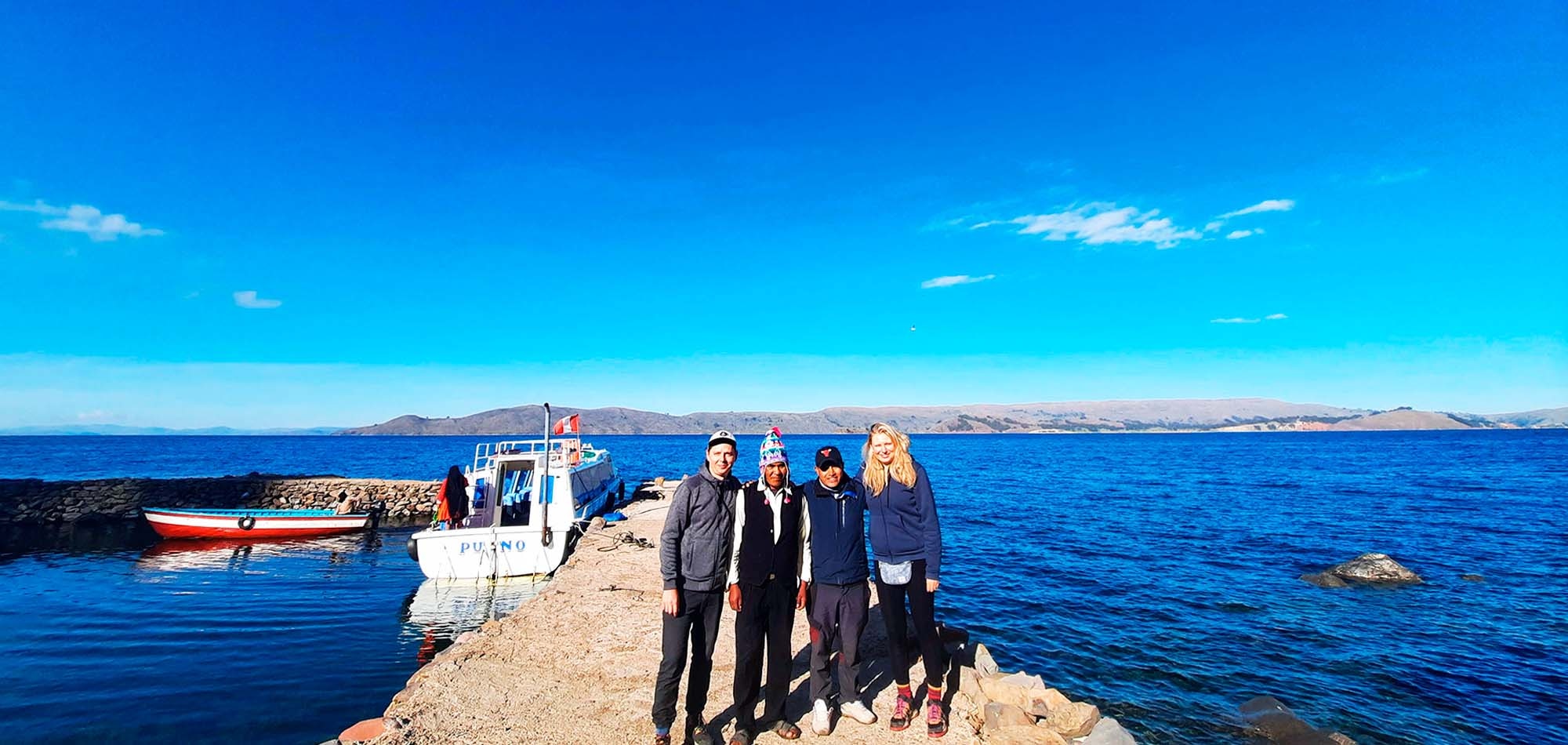 The best schedule for this uniquely designed tour!
Pick up from your hotel in Cusco at 4 am in our private van and then wed drive for 3 hours to the trailhead.
By 7 am our chef will cook you a hot breakfast, enjoy your breakfast with the amazing views
The hike up takes about 1.5 hours along a trail that goes up a desert valley, with a full view of glaciers.
By 9 am, you will arrive at Rainbow Mountain, enjoy and take pictures of everything
After summiting, there is an optional extra 45-minute hike to a view of the Red Valley.
By 11 am, Enjoy your lunch which will be prepared by a professional cook.
By noon, we take our private van to Raqchi Inca City and then we explore it
Finally, we drive to Puno for 3 to 4h.
By 6 pm, we should arrive in Puno and we will drop you at your hotel.
Itinerary for an adventure day
Cusco – Rainbow Mountain – Raqchi – Puno
We will pick you up from your hotel at 4 am, and begin with our amazing Rainbow Mountain Trek Adventure.  We set out on our drive for 3 hours through the South Valley; ending up at the trailhead at Llacto (4,638m / 15,216 ft).  Along the way, there are amazing views of farming Inca terraces, traditional villages, valleys, and high Andean peaks.
The herds of alpacas and llamas near your breakfast place will entertain you in the early morning. Once we reach the trailhead, we start on our hike following a lovely stream. As you start your hike, you will have views of the Ausangate Mountain and glaciers. You can interact with the local people, who are still keeping traditional Quechua culture alive. Learn about their traditional clothes and the significance of the different hats worn by the men. Ask your guide to teach you a few words of Quechua!
After a total hike of 1.5 hours, we finally reach our destination: Rainbow Mountain (5,020m /16,466ft). After admiring the unique beauty, you will have time to explore the area. You can take pictures or just soak up the view. We will spend approximately 30 minutes at the top. Afterward, there is an optional hike across to the top of the Red Valley.  This walk takes about 45 minutes longer to get back to the trailhead.
At this point, we hike back down the way we came. The hike takes 1 hour.
We will embark on the 2-hour drive on the way to Raqchi, let's explore this unique and amazing Inca city.
Finally, we drive to Puno for 3 hours, arriving at our hotel by 6 pm
Meals included: Lunch
Difficulty: moderate to challenging
What time of year is the best time to do the Rainbow Mountain trek?
The best season to hike the Rainbow Mountain is the dry season, which is from April to August every year. During Cusco's dry season, it's less likely to rail and daily sunshine with beautiful weather is the standard. The peak tourism season in Cusco is between the months of May and July, which is due to the weather.
A horse can be hired for the majority of the trek. However, the last 600m are too steep for horses and you will have to walk this last part.