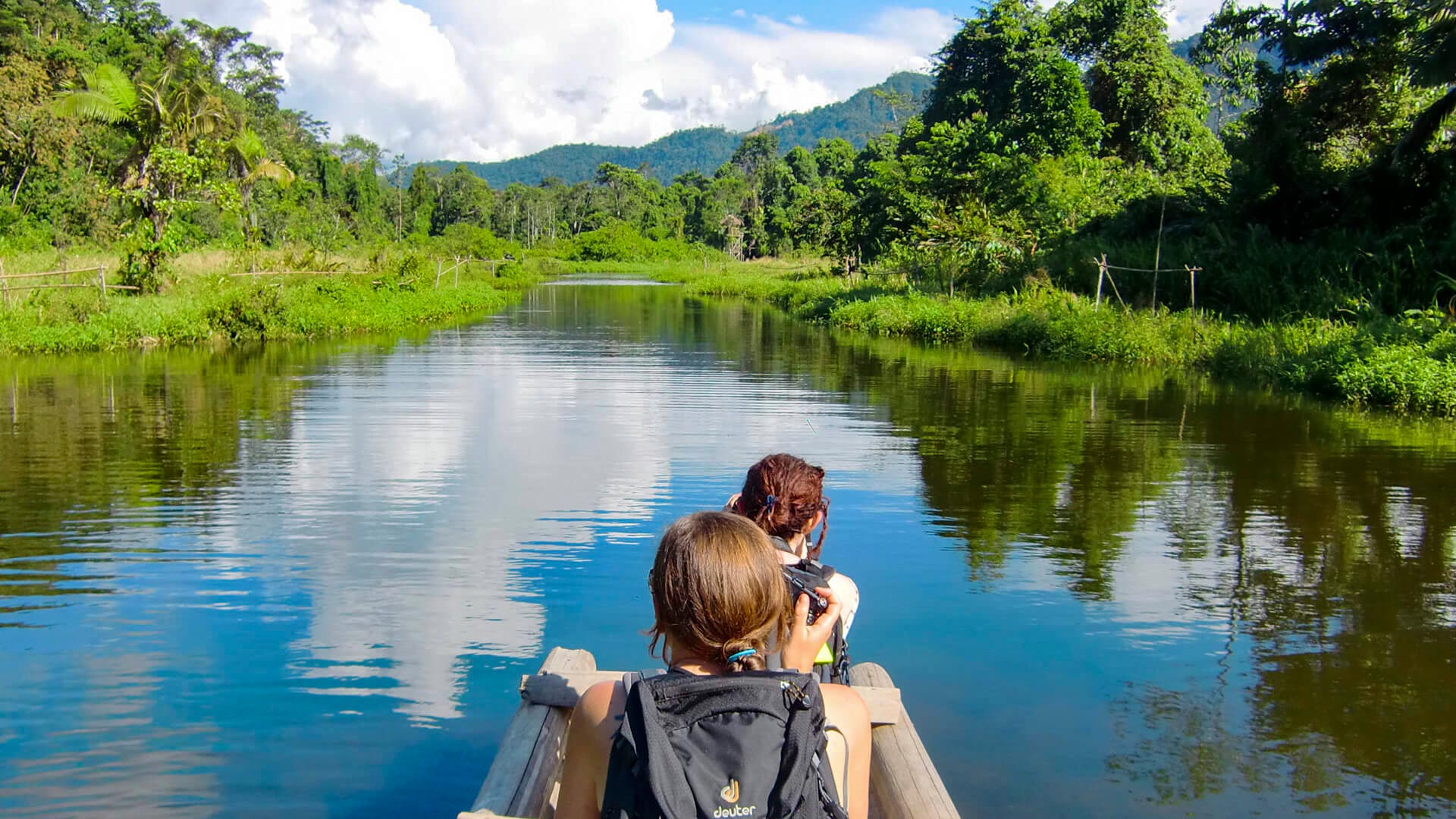 Overview
Manu National Park is a National Park and Biosphere reserve in the region of Madre De Dios and Cusco in the southeastern part of Peru. It stretches across the highlands of the Andes, cloud forests and the jungle of the plains. It protects a number of diverse ecosystems, included in the lowland rainforests, cloud forests and Andean grasslands. Its vegetation starts as low as 150m in elevation to over 4 200m above sea level. The Manu River snakes its way through the lowland forests and eventually joins the mighty Madre de Dios River. Visiting the Amazon Jungle is a lifelong dream for many, the Manu National Park provides that opportunity. There is diversity and a broad spectrum of different things to encounter like the altitude, microclimates, the native people, flora and fauna among other things.
Timeline : Important Events
29 May 1973 – National Park was established
1977– UNESCO recognizes it as a Biosphere Reserve
1987 – UNESCO recognizes Manu National Park as a World Heritage Site
2009 – The original site was extended to the current size of 1, 716, 295, 22 hectares/ 17,162, 95 km²
Demographics and Ecology
Demographics
There are a number of native tribes that have occupied certain parts inside Manu National Park. They have lived in isolation, mostly maintaining a nomadic hunter-gatherer culture. However, it is unfortunate that some of these communities are under threat because of diseases, violence from illegal miners (oil extractors) and loggers, as well as ecological devastations. Known tribes include The Yora, Mashco-Piro, Matsiguenka, Harakmbut and Yine.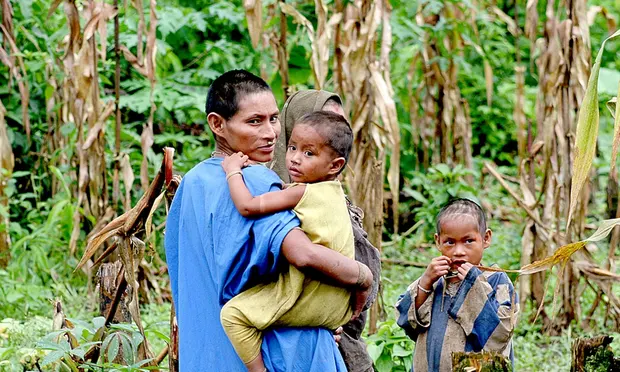 Flora
The vegetation and plant life here is varied and spread out. If we had to name every species it would take up the whole blog. Instead, we shall offer a brief summary. It really is hard to envision, we recommend you see it in person, it is spectacular. There are over 162 families of different vegetation, 119 genera and 4385 identified species of plants and more than 1108 species of trees. The three different regions encourage the growth of the many plants found. The regions include the High Andean forests, cloud forest and lowland Amazon Forest.
Fauna
Manu National Park forms part of the Amazon Jungle. So in terms of the animals, look forward to the weird and wonderful, from cute to menacing, furry to hairless, they have it all.  Whatever you find, be sure it won't disappoint.  In the lowland forest expect some Jaguars, Giant Armadillo, Spider Monkeys and so much more. The mountains have animals like the spectacled bear, Andean fox, mountain Guinea pigs (not sure its safe to eat these) among other species. The estimated number of different species stands at 155 Amphibians, 132 reptiles (including the green anaconda), 210 fish, 300 ants, 650 beetles, 136 dragonflies and 1300 butterflies. Interesting fact:  The national bird of Peru is called the Andean Cock of the Rock.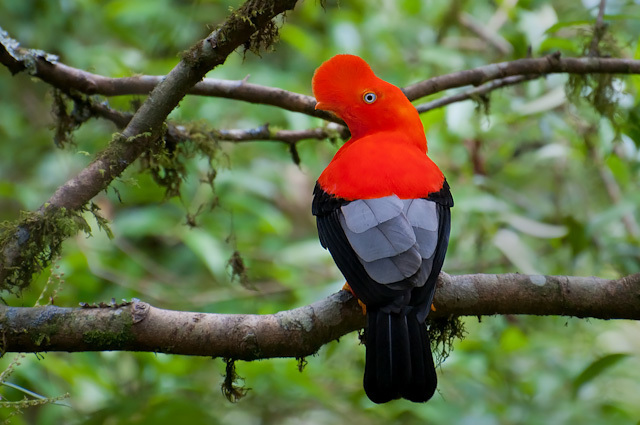 Geography
Manu National Park covers a massive 1, 716, 295, 22 hectares/ 17, 162,95 km². It's found in the North of Cusco. It's at the meeting point of the Tropical Andes and the Amazon Basin in Southwestern Peru. The park is all under Peru, although it does share borders with Brazil and Bolivia. It covers the entire Manu River Basin. Because of its geographical location and climate, it makes hard for planes to take off from here, therefore you have to use the many vehicle routes available.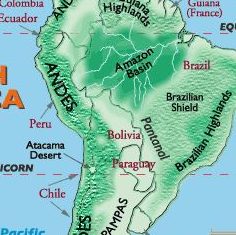 Weather
The weather in Manu National Park is typical rainforest weather. It's plagued with heavy rains and showers during wet season which is between December and April. However, during dry season which is between May and November, there is only a scattering of rain showers. But the rain is not usually as intense and frequent as it is in wet season.
Wet season also brings cooler temperatures, although the difference in temperatures is not that significant. But when we put things in perspective, the temperature drop brings a welcome reprieve for the inhabitants of Manu National Park and its visitors. The average temperatures in dry season are around 36°C/ 97F in day and 18°C/64F at night, with humidity at times exceeding 70%. The average temperatures in wet season are around 30°C/ 86F in day and 14°C/57F at night. In short dry season is scotching hot, but with less rain and wet season is cooler, but is frequented by rain and drizzle. It is much more difficult to visit certain sections of the park because of possible landslides and road closers.
How to get there?
There are a few options on transportation.
The easiest and probably most expensive way is  taking a charter plane from Cusco to Boca Manu. They have an airstrip and it is possible to charter a plane. Chartering a plane is always to easy and convenient, but it does come with a price tag. Another option is taking a domestic flight to Puerto Maldonado followed by a 6 hour boat ride.
Next option is to take one of the many local buses, it's a long ride and they don't make any stops unless its pick-ups and drop offs. Although inexpensive, the schedule can be unreliable and the logistics if you do not speak Spanish can prove challenging.
You could also consider driving there from Cusco. It's 5 hours to Paucatambo, followed by a 25km decent to Pilcopata, then you continue for 55km to the river port of Itahuania, finally take the boat to Boca Manu which will lead to Manu National Park.