Cusco
Travel Guide for the Sun Gate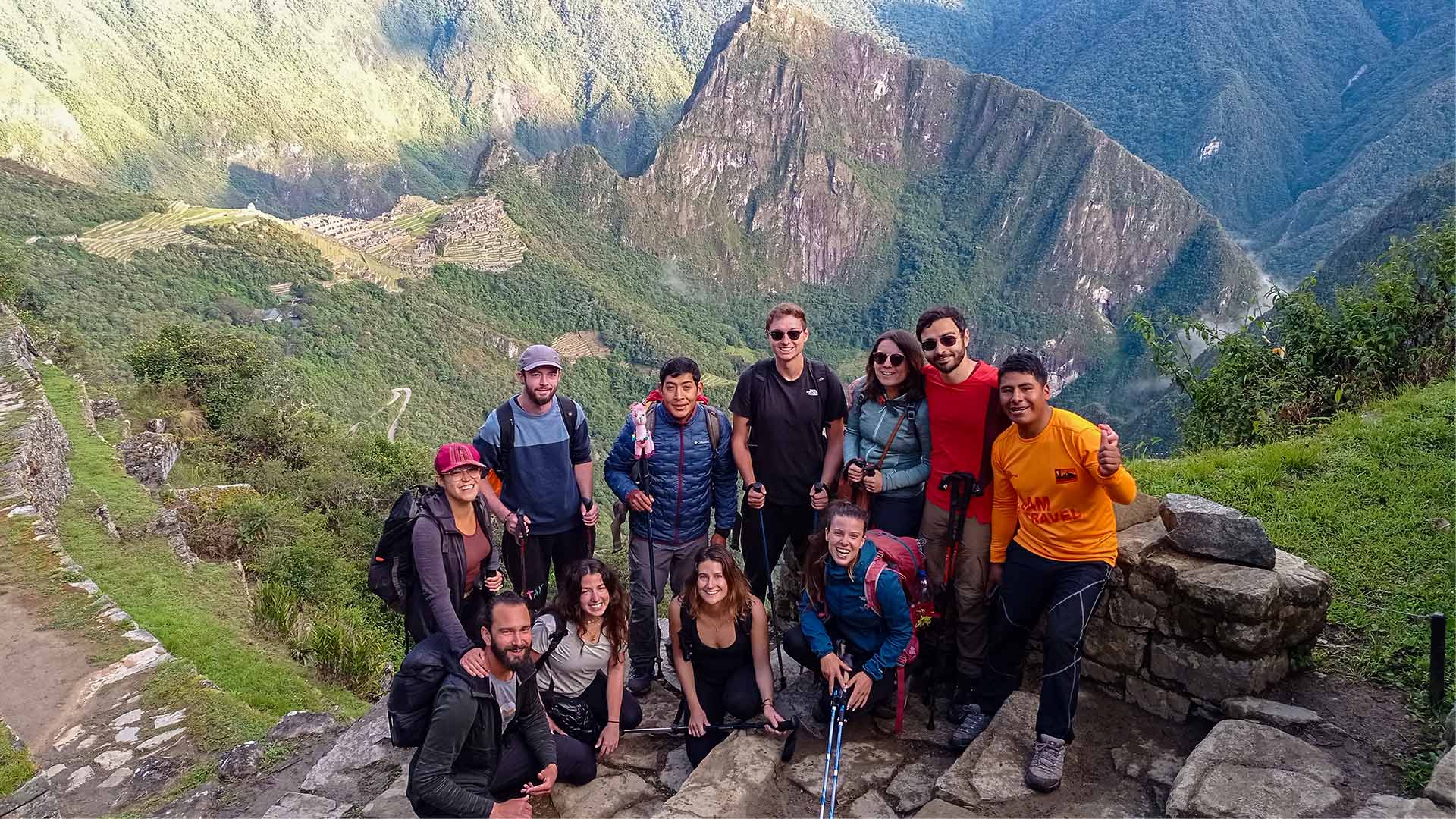 Note:
INFORMATION ABOUT THE SUN GATE
With the new regulations, only the Inca Trail trekkers / hikers will have the opportunity to have a great view over Machu Picchu from the Sun Gate. Visitors can no longer hike from Machu Picchu Citadel to the Sun Gate anymore.
For travellers who trek the Inca Trail, they enter Machu Picchu through the Sun Gate, also called Inti Punku, and watch the sunrise. 
What is the Sun Gate?
The sun gate (2,720 m / 8,924 ft), also known as Inti Punku (sun gate in Quechua), is a great viewpoint of Machu Picchu on one side of the Machu Picchu Mountain.
In fact, it goes almost parallel to the path leading up to Machu Picchu Mountain but the good news is that it's not as steep.
It's more than just "a viewpoint of Machu Picchu", it is the first viewpoint of Machu Picchu for all the people that do the Inca Trails like:
It used to be a control gate for people who entered and left the holy city of the Incas; Machu Picchu. Due to its rather remote location from the ruins, it is believed to that Machu Picchu only welcomed elite guests from the empire..
Sun Gate, Machu Picchu: An Overview
Height: 2,745m / 9,005ft
Altitude gain: 290m / 951ft
Age restrictions: None
Location: Upper level, southeast of Machu Picchu
Attractions: Panoramic views, terraces, Sun Gate, walk on original Inca Trails
Walking time: Depends on the Inca trail you take.
Difficulty: Moderate
Access: ONLY through the Inca Trail.
Hiking up to the Sun Gate at Machu Picchu
The Sun Gate at Machu Picchu offers wonderful views over the Inca citadel, and is well worth visiting. Inca Trail trekkers have to pass through the Sun Gate, while Intipunku is a relatively short walk for day trippers.
The Sun Gate's accessibility, good pathways, and no extra entry requirement all add to its appeal. Get there at a quiet time, and it's not hard to imagine yourself as an Inca guard protecting the site.
Best Time for Hiking up to the Sun Gate
The Inti Punku Sun Gate, like Machu Picchu itself, is possible to visit year-round, but certain times of year can offer a more enjoyable visit. The wet season lasts from November to April and during these months it's possible to experience heavy rainfall on the trail. This region also sits just above the jungle and has a humid subtropical climate throughout the year. Visiting the Inti Punku Sun Gate early in the morning will not only provide the best view, it will also help you to avoid the glaring midday sun. So, the bext time to visit will be from April to September!