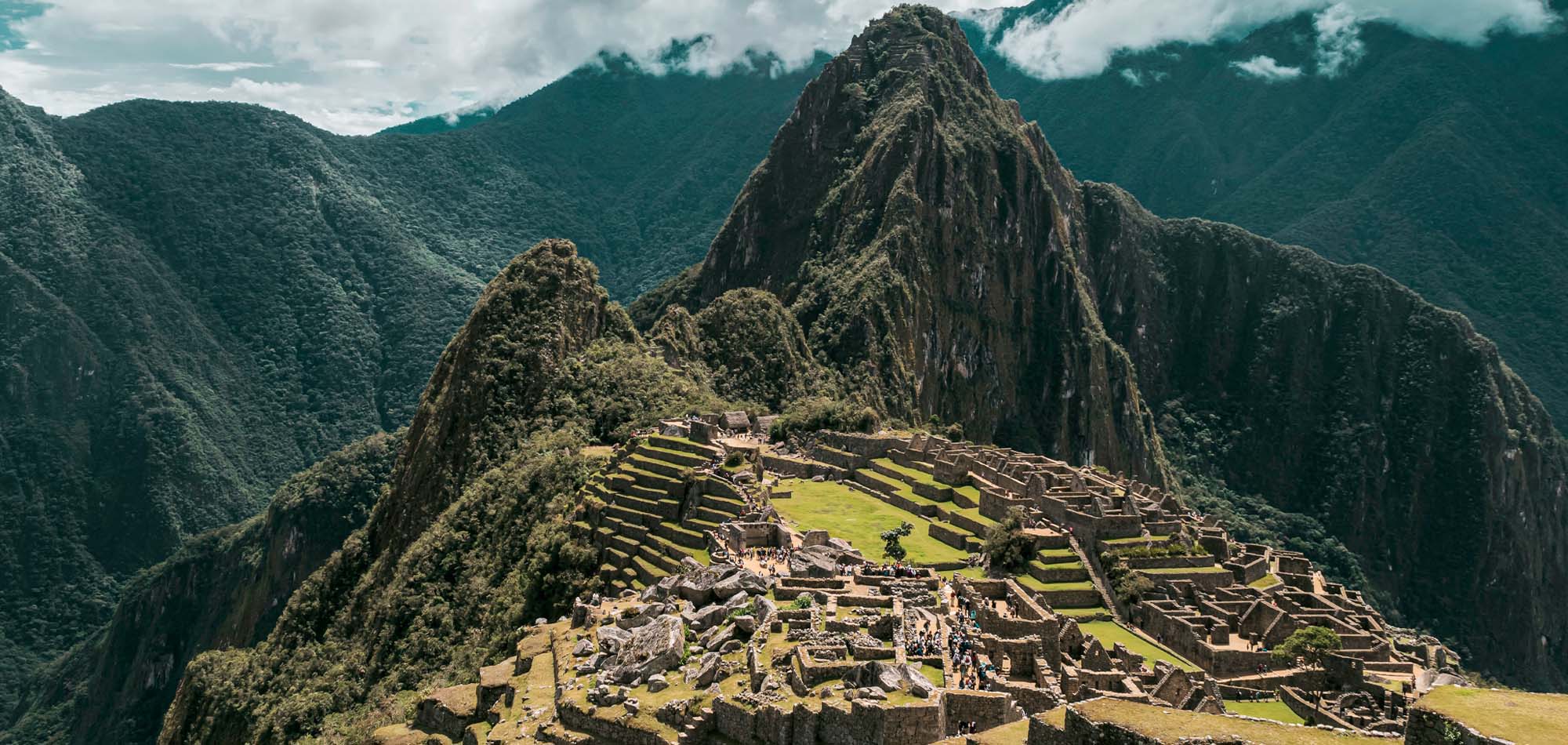 Cusco
IMPORTANT things TO KNOW before you visit Machu Picchu
Machu Picchu inspires awe and elation at first sight. Forgotten after the fall of the Inca Empire, and then re-discovered 400 years later, Machu Picchu is without a doubt Peru's top attraction. Browse our guide below for essential facts, travel tips, and top attractions on a tour to Machu Picchu.
1.- You must buy your tickets way in advance
Don't even consider trying to purchase tickets on the day of your visit to Machu Picchu at the gate. Most travel agencies typically recommend that you plan your trip at least six months in advance. However, in some cases, the Classic Inca Trail hike that concludes at Machu Picchu fills up almost a year out, especially during the high season. If you're lucky, it may be possible to get your ticket weeks or even days ahead of time during low season. Moreover, to avoid disappointment and to ensure you enter the site on your desired day, it's best to plan as far ahead as possible. In addition, if you want to add any hikes with limited availability, such as Huayna Picchu or Machu Picchu Mountain, booking early is essential.
Now there are circuits you need to purchase in order to explore Machu Picchu, see circuits.
2.- You Can Pay Extra to Hike the Famous Mountains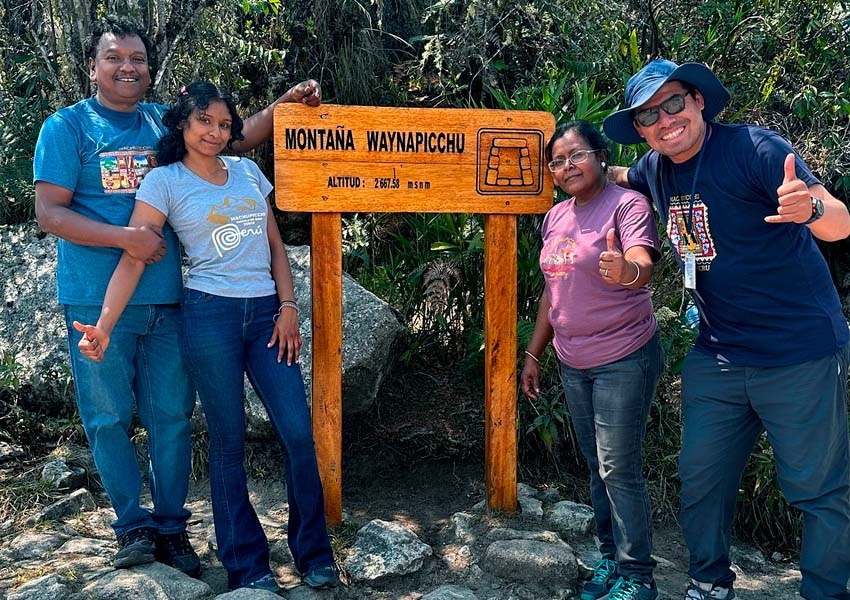 If you wish to climb any of the two famous mountains surrounding the ruins, you can pay extra when purchasing your ticket to Machu Picchu, you'll also be assigned a specific time range to begin your hike. Those hoping to hike Huayna Picchu should plan to buy their entrance tickets at least three months ahead of time and for Machu Picchu Mountain, three to four weeks before you go.
Huayna Picchu Mountain offers a shorter hike of about one to two hours with very steep drop-offs and you may have to use your hands or crawl around the rocks in spots where there aren't guardrails. It's a popular trek too, so that means it's also more crowded. If you suffer from vertigo or are afraid of heights, do not do this hike.
Machu Picchu Mountain is a longer hike of about two to three hours up steep stone steps. There are a few drop-offs but it's not quite as vertigo-inducing a trek as Huayna Picchu — this mountain is much higher and makes the hike much longer. Note that both hikes are extremely steep and not suitable for anyone with mobility issues. Though challenging, each offers incredible views of the ruins and surrounding mountains. Be extremely careful, as rescues on both mountains are very difficult due to the remote location of the ruins.
3.- The altitude isn't actually that bad
Machu Picchu is 2,430 meters (7,972 feet) above sea level, which is much lower than the city of Cusco — 3,400 meters or 11,152 feet, so it's likely you won't suffer from altitude sickness if you've already spent time acclimatizing in Cusco first. But if you plan to hike Machu Picchu Mountain, know that the altitude at the top is more than 3,000 meters (~9,842 feet) and Huayna Picchu is about 2,700 meters (~8,858 feet) tall, so you may feel a bit of altitude sickness, especially when moving around. If you're concerned about altitude, take it slow and drink plenty of water. Great remedies for altitude sickness include sipping coca tea or taking an altitude sickness pill, available at local Peruvian pharmacies. You should consult your doctor about the adverse effects of altitude sickness before traveling to Peru.
4.- Which Circuit should I do when visiting Machu Picchu?
If you are planning to visit in the morning, then circuit#1 will be perfect and if you are planning to visit in the afternoon, then circuit#2 is the better option.
I.- Entrance schedule ONLY for Machu Picchu.
With this ticket, you can tour and explore ONLY Machu Picchu Inca city.
1st. Schedule:
Entrance to Machu Picchu from 6 am
Entrance to Machu Picchu from 7 am
Entrance to Machu Picchu from 8 am
2nd. Schedule:
Entrance to Machu Picchu from 9 am
Entrance to Machu Picchu from 10 am
Entrance to Machu Picchu from 11 am
3rd. Schedule:
Entrance to Machu Picchu from 12 pm
Entrance to Machu Picchu from 1 pm
Entrance to Machu Picchu from 2 pm
The visitor can stay in Machu Picchu for up to 4 hours after admission.
For the first schedules, you need to book way in advance, at least 2 or 3 months.
You are NOT allowed exit and re-entry during your visit
**** The hike up to the Sun Gate is no longer permitted, click the link for more information.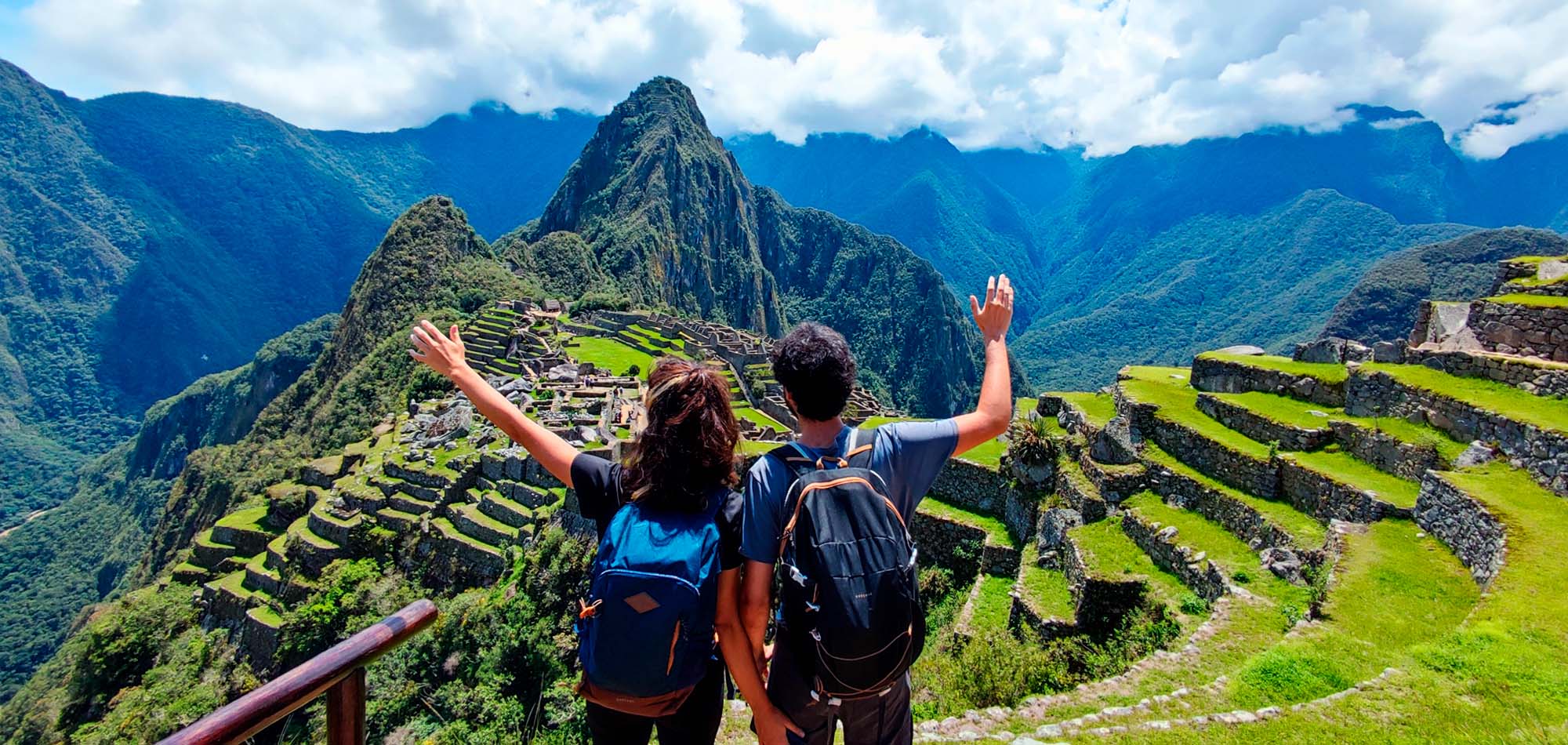 II.- Schedules to enter Machu Picchu + Huayna Picchu
With this ticket, you can enter the Inca City of Machu Picchu and also ascend to the Huayna Picchu mountain.
Group 1: Entrance to Machu Picchu from 6 am Entrance to Huayna Picchu between 7 am – 8 am
Group 2: Entrance to Machu Picchu from 7 am Entrance to Huayna Picchu between 8 am – 9 am
Group 3: Entrance to Machu Picchu from 8 am Entrance to Huayna Picchu between 9 am – 10 am
Group 4: Entrance to Machu Picchu from 9 am Entrance to Huayna Picchu between 10 am– 11 am
*** You will follow circuit #4 when doing Huayna Picchu Mt.
III.- Schedules to enter Ticket Machu Picchu + Mountain
With this entrance, you can enter the Inca City and also ascend to Machu Picchu mountain.
1st. Group: Entrance to Machu Picchu from 6 am Entrance to the Mountain between 7 am – 8 am
2nd. Group: Entrance to Machu Picchu from 7 am Entrance to the Mountain between 8 am – 9 am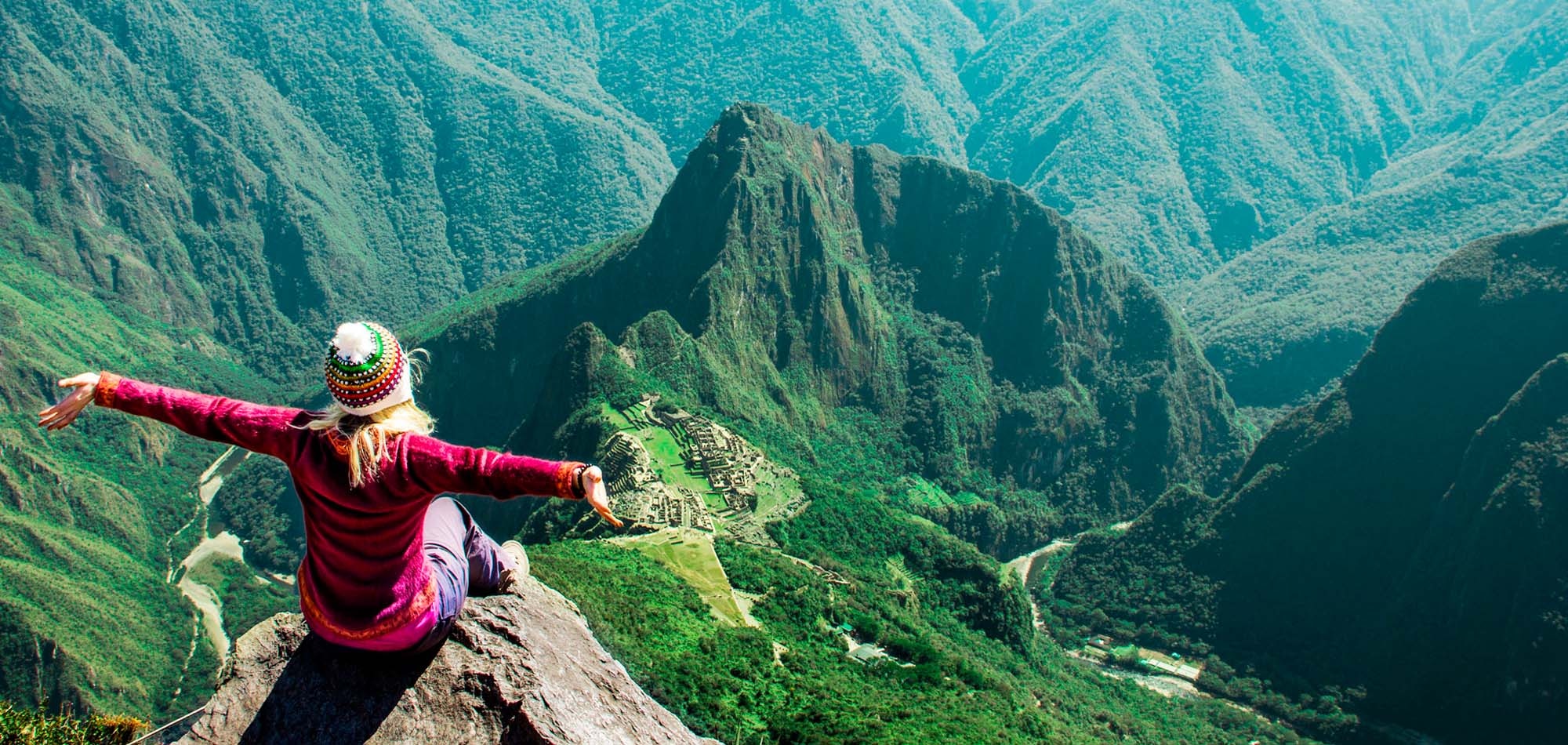 5.- There are no bathrooms beyond the main entrance
You'll find a small snack bar, restaurant, and bathroom just outside the gate at Machu Picchu before you enter the site. You are NOT allowed exit and re-entry during your visit UNLESS you have a ticket for Huayna Picchu or Machu Picchu Mt, which you can use to go to the bathroom or buy snacks, but make sure you have tickets for both.
6.- bring your passport with you and get it stamped
This one is simple: Don't forget your passport since you'll need to present it with your ticket to enter. To commemorate your visit, you can also get a special Machu Picchu stamp in your passport — look for a small desk just past the entrance or ask a staff member where to find it once you get in. Sometimes it is located just outside the exit.
7.- You cannot enter without a licensed guide
You will not be allowed to enter Machu Picchu without a licensed guide — the staff is trained to vet all people entering this sight. There are many licensed guides walking around offering their services near the entrance gate, so you can hire one on the spot. However, we cannot guarantee the type of service you will receive. We suggest you select a reputable company that will provide a Bilingual guide that is knowledgeable about Inca Culture and history and is also up to date on all the newly accepted theories about Machu Picchu.
8.- Wear pants, not shorts
The biting insects in Machu Picchu are merciless. Call them whatever you want — sandflies, mosquitoes, or gnats — but whatever they are, their bites itch for weeks and sometimes regular repellent doesn't deter them. Wearing pants and long sleeves, even if the weather is warm, is the best way to avoid these itchy red welts.
9.- Bring these five things, but not a large backpack
Be sure to bring sunblock and bug spray — or shampoo, if you want to give the local anti-mosquito method a try. It's also a good idea to wear comfortable walking shoes, bring a raincoat and several layers of clothing. It can be very chilly in the morning, very hot around midday and it could rain at any time. A small or regular-size backpack is allowed, but the one rule they do enforce is with regard to large backpacks, they are not allowed inside the train or Machu Picchu. If your bag is larger than 40 cm x 35 cm x 20 cm (15.7 inches x 13.7 inches x 7.9 inches) it won't be allowed in and you'll have to pay to store it in the lockers before you can enter the site.
***PLEASE NOTE: You do need to bring with you a 30l backpack on an Inca Trail trek in order to carry and fit all your daily essentials.
10.- You can still bring in water bottles
The staff will not look inside backpacks, so an easy way around the rule against bringing in plastic water bottles and snacks are to hide them there. During my visit, I noticed people openly carrying huge water bottles inside and no one batted an eye — it was obvious the staff was not enforcing this particular rule in any way. If you want to play by the rules, reusable water bottles like canteens are allowed, so take one of those instead. The bottom line, take any trash or wrappers with you, we all have to play our part in preserving this site for future generations.
11.- Take the bus from Aguas Calientes
You can walk up to Machu Picchu, but it will take one to two hours and it's extremely steep. The bus ride to the top takes about 25 minutes and you can purchase your tickets in Aguas Calientes at the bus stand the night before. Tickets are $12 each way and you'll need to show your passport to purchase them, with no exceptions. It's expensive because the bus company, like the trains, is a monopoly. They can charge whatever they want, whenever they want and they do. However, it really is worth it because the trail is dusty and the stairs are very irregular and feel endless.
MUSEUM & MACHU PICCHU
The lowest ticket is a $77 combo of the Machu Picchu site and the Manuel Chávez Ballón museum. If you want to learn even more about Machu Picchu, this is the option for you, but we're not sure it's worth it, especially because you'll learn a lot from your guide (if you hire one). Also, considering the museum is free after noon, we don't see why we should pay $7 more for this service.
ARE YOU PERMITTED TO RE-ENTER MACHU PICCHU?
No, as previously stated, it is not feasible to leave and re-enter the Inca citadel under the new conditions. Only one entry is permitted! As a result, we recommend that you stop by the cafe and facilities (bathrooms) in front of the doorway before beginning your trip.
If you decide to take the bus
If you decide to take the bus, plan to line up about three hours before your allocated entrance time. It may seem crazy, but hundreds of people are lining up to take these starting at 5:30 am, so if you line up at 5:30 am, you might not make it up to the ruins until 8:30 am or 9:00 am. To make it for sunrise at around 6:00 am, you have to arrive by 3:30 am to wait in line. (This is changing with the new scheduled times for entering Machu Picchu. The lines are now much shorter than they used to be.) If you are prone to car sickness, consider taking motion-sickness pills, as the ride is short but somewhat harrowing, with several switchbacks and curves.
The wait to get back down can be almost as long as going up. When I left Machu Picchu at 3:45 pm, I had to wait in line until 5:15 pm to take the bus back down. Again, this is different from new regulations with limited entrance times. The new wait time is now estimated at around 20 to 30 minutes.
Expert advice
Because there is no water on-site, pack a large water bottle (or two). Just outside the site, overpriced bottles of water are for sale. Food is not permitted in the site, so eat before visiting.

Because the weather is unpredictable, be prepared for both bright sun and rain. Bring sunscreen, a hat, rain gear, hiking shoes, and insect repellent. A tiny umbrella can also come in helpful.
Only minimal luggage is permitted on the train, so bring only what you need and leave any large suitcases at your hotel in Ollantaytambo or Cusco.
Some unscrupulous restaurants in the neighborhood charge a 20% "special tax" at the conclusion of your meal. This is frequently not specified on menus, so it's advisable to ask before ordering if such a tax is included.
Prepare to pay if you photograph someone dressed in Indigenous garb. In Cusco, you will frequently see women (and occasionally males) dressed in indigenous or traditional Andean attire. This is how they survive! Please be prepared to pay at least 5 soles for a photo, and expect to be asked for i
Llamas are allowed to roam freely at Machu Picchu and have the right of way. Llamas are allowed to roam freely around the exhibit, and you may even be photobombed by one. They can be found everywhere!!! Keep out of their path, but snap as many photos as you like; they don't charge.
New Rules and Regulations A new set of regulations has been implemented in order to keep the site from becoming a victim of its own popularity. Morning (6 a.m. – midday) and afternoon (midday – 5.30 p.m.) entrance tickets are now available. If you want to stay all day, you must pay the entrance charge again. All visitors must now enter with a guide, which is a good thing because a good guide brings the magnificence of the place to life with intriguing details. The guided tour lasts over 2 hours and follows a predetermined route, providing plenty of opportunity to explore the site afterward. If you want to climb Huayna Picchu or Machu Picchu mountain after viewing the ruins, you must make a reservation.
(Activities in Machu Pichu ( inside and outside )
Furthermore, if you take a guided tour, the guide will explain every element. And, while I've previously covered the most important locations, there are a few others worth visiting:
The Three Windows Temple
The Sun Temple and the Inka House
The Main Street
The Intiwatana Pyramid
The Mirrored Hall
The Condor Temple
Please check out the Orange Nation Peru for more informations.
Health advice
How can I avoid altitude sickness? Altitude sickness is known as "soroche" in Cusco. Taking it slow is the greatest approach to avoid altitude sickness early on. You may be tempted to go for a walk and investigate your new surroundings, but it is far better to simply rest. Coca tea is a traditional remedy for altitude sickness. You won't be hungry at first, so eat a little snack or meal, drink a cup of coca tea, and then go to bed.
IMPORTANT things to KNOW before you visit Machu Picchu was updated in May 2023.
Comments... there are no comments.
Guided Adventures
Self-made blog
All the information is free and precise. I don't get paid for publishing any agency or tour, and everything has been verified and experienced.
01
Local Information
Everything in this blog has been doublé checked by a local, we made the effort on gathering all this information for you, to make your trip easier and cheaper.
02
Personal experience
99% of the information has been lived by a traveler like you, me, I wanted to compile all the information I had to make every traveler life easier.
03
Best and only the best
We gathered the best information for you. All this has been investigated and visited only to bring you the best CSelf-made blog. All the information is free and precise. I don't get paid for publishing any agency or tour, and everything has been verified and experienced.
04