Cusco
TOP Things to do in Cusco
Cusco, sometimes spelled Cuzco or Qosqo, in Peru is a place almost beyond comparison. Built in the shape of a poised puma, it once was the capital of an empire spanning half of South America. In 1933, the ancient city of the Inca was declared the "Archeological Capital of the Americas" and since 1983 it is a UNESCO World Heritage Site.
Now more than 430,000 people live here – most of them of indigenous origin who still speak Quechua. With an elevation of about 3,400 meters, it lies at the mountainous access point of Peru's famous Sacred Valley with its many tourist attractions. The famous Machu Picchu is only one of them. As a result, there are so many things to do in Cusco.

A destination in its own right due to its historical importance in South America, beguiling blend of cobblestone streets, colonial period architecture and that unmistakable Peruvian street spirit, Cusco's designation as the gateway to the beautiful Sacred Valley and Machu Picchu simply further underscores its enduring popularity.
We have some advice on the best things to do in Cusco – from chocolate shops to cool cafes, and churches, and hipster neighbourhoods to traditional magicians at work.
1.- Explore San Pedro Market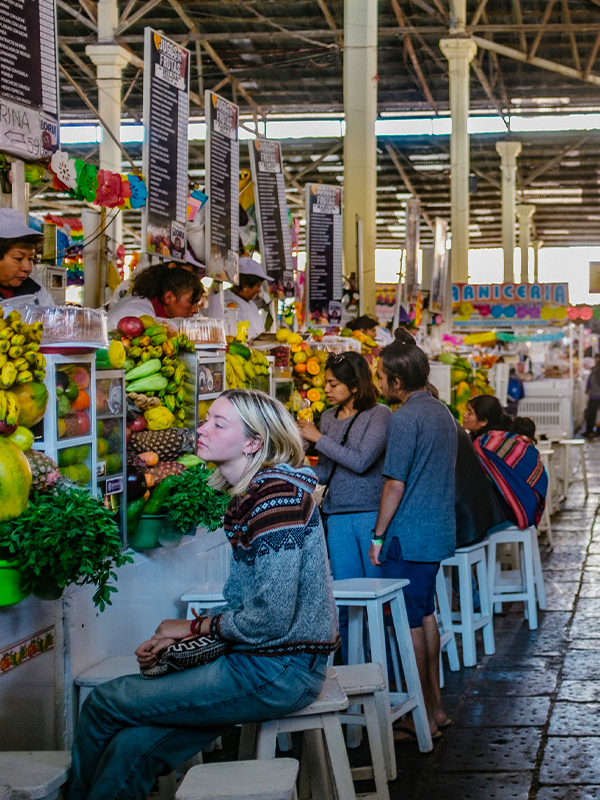 The streets become noisy and crowded as you approach San Pedro Market Cusco, a place where (almost!) everything can be bought. A swirl of colour, unknown smells, and the characteristic buzz of the place hits you as soon as you step inside. Wandering through the busy aisles, enjoy the bright colors of the Alpaca ponchos then head for the fresh juice stalls. You will pass women in traditional dress trying to catch your attention with an "Amigo, what do you want to buy?" and showing you piles of rice, quinoa, maca and medicinal herbs.
The best advice for a visit to San Pedro Market is to take your time, wander slowly and marvel at the heart of Cusco where goods from the Peruvian coast, jungle and Andes are exchanged every day. The market allows a glimpse into the Cusco or 'Cusqueña' culture and is definitely not to be missed.
Other Cusco markets to visit include daily Mercado Wanchaq and the Baratillo Market on Saturdays.
2.- Book a Tour at the Choco Museum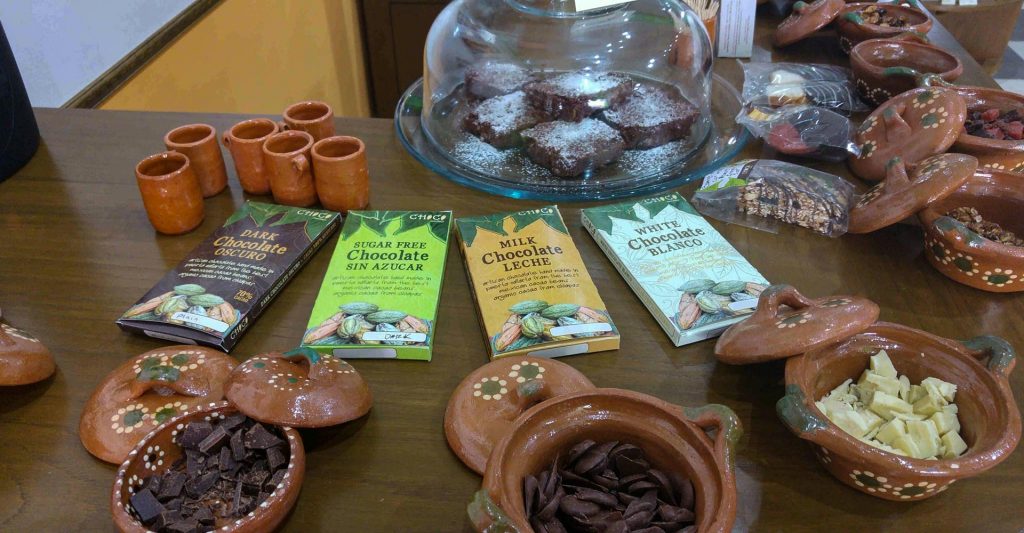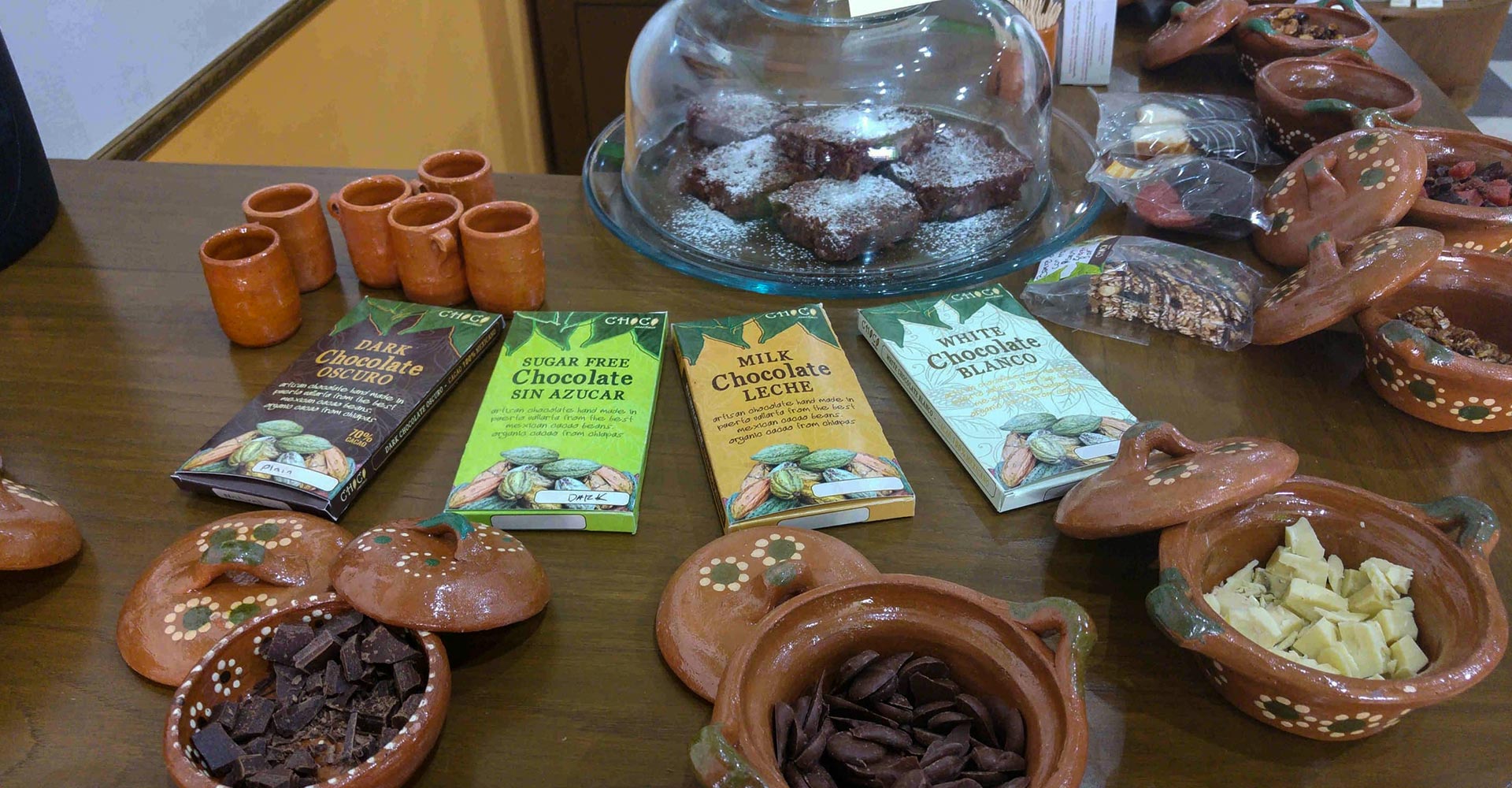 Peru ranks in the top 10 largest cacao producers in the world. If you're a chocolate addict like me, you don't want to miss out on a tour of the Choco Museum!
You can book a mini chocolate workshop and learn how to turn a bean into a bar of chocolate. Other options include attending a cooking class, going on a plantation tour or a chocolate, coffee, Pisco and beer tasting.
3.- Grab Lunch at Plaza de Armas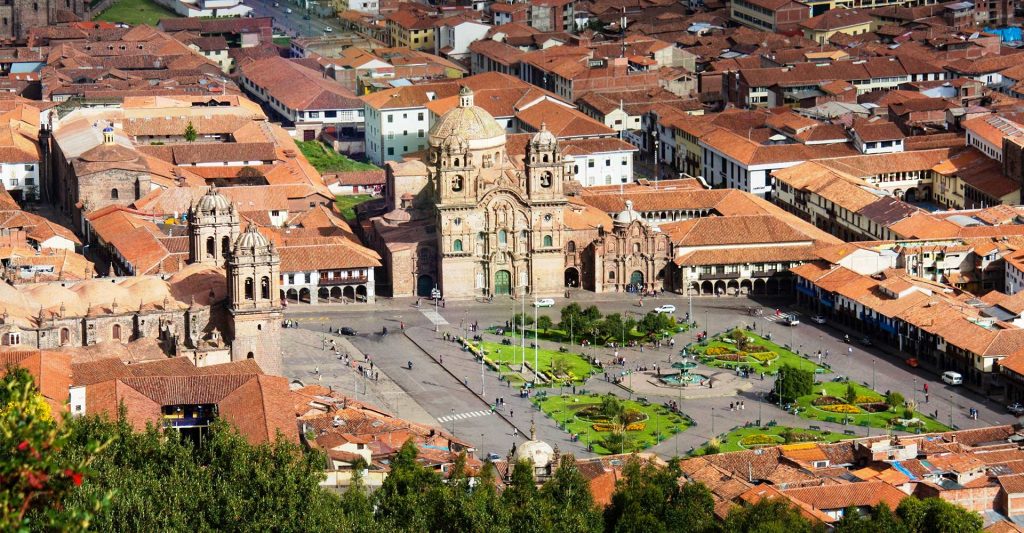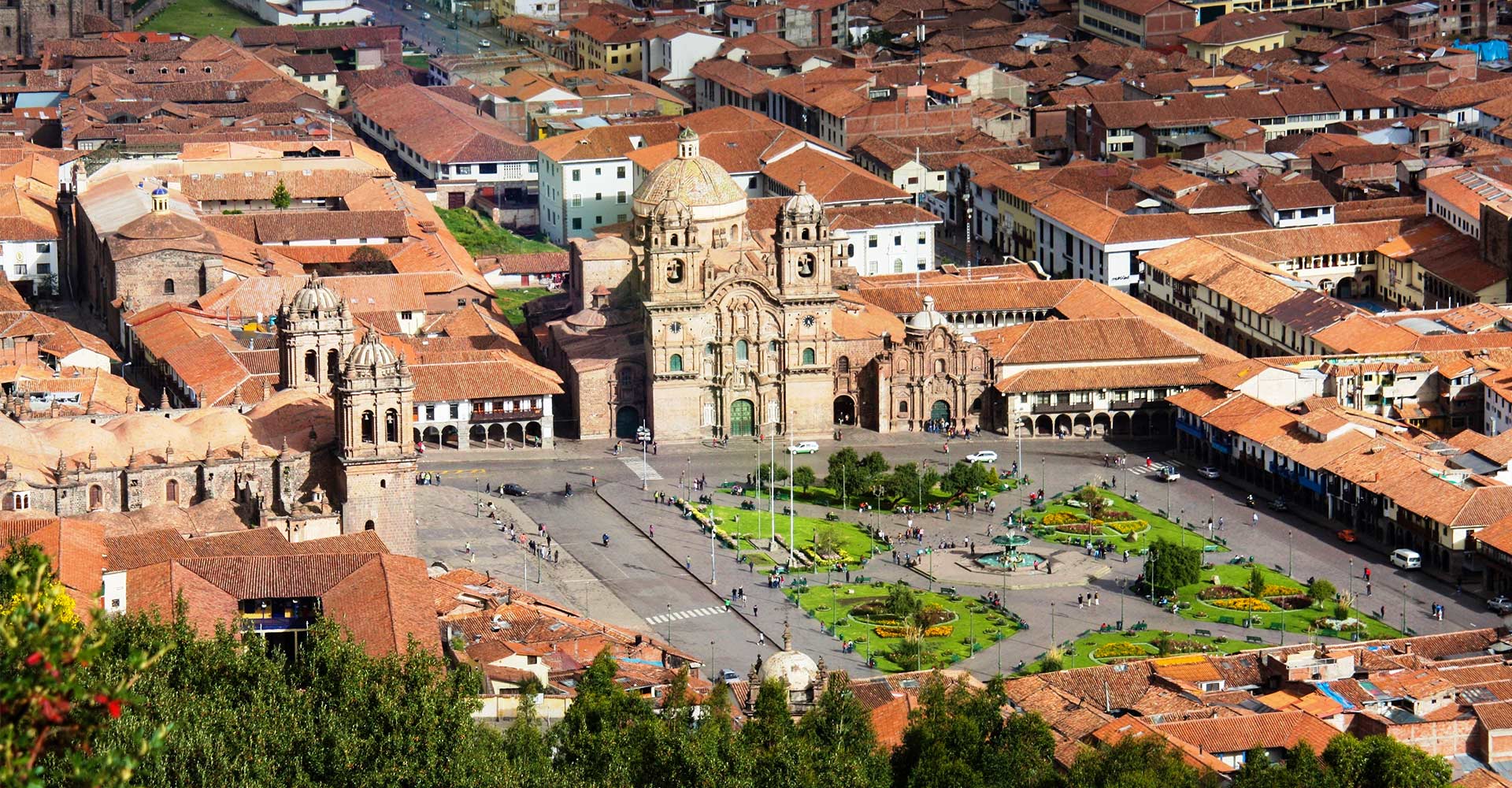 Plaza de Armas is the main square of Cusco and is the top tourist attraction in the city. It's an excellent spot for foodies who want to enjoy a traditional Peruvian meal and cuisine from all over the world. Plaza De Armas is also the center of entertainment, with establishments playing all types of music until the early hours of the morning. In the day you can be entertained by the traditional dance presentations, that are random and coming across one simply depends on your luck.
Grab something to eat on the go and wander past the city's ancient Cusco Cathedral and the Church La Compañía de Jesús.
4.- Go to the Ccohahuasi Animal Sanctuary
If you love animals as much as me, you'll want to make your way to the Ccohahuasi Animal Sanctuary! It's situated 30-minutes outside of the city and is a privately-owned organization in Sacred Valley that rescues exotic animals that have been injured or used for cruel entertainment purposes.
The best way to get to the sanctuary is to take a private taxi from Cusco. However, if you're on a budget, you can hop on board a shared bus from the city.
Just be sure to tell the driver where you're going, and they'll let you know when to get off!
5.- Explore San Blas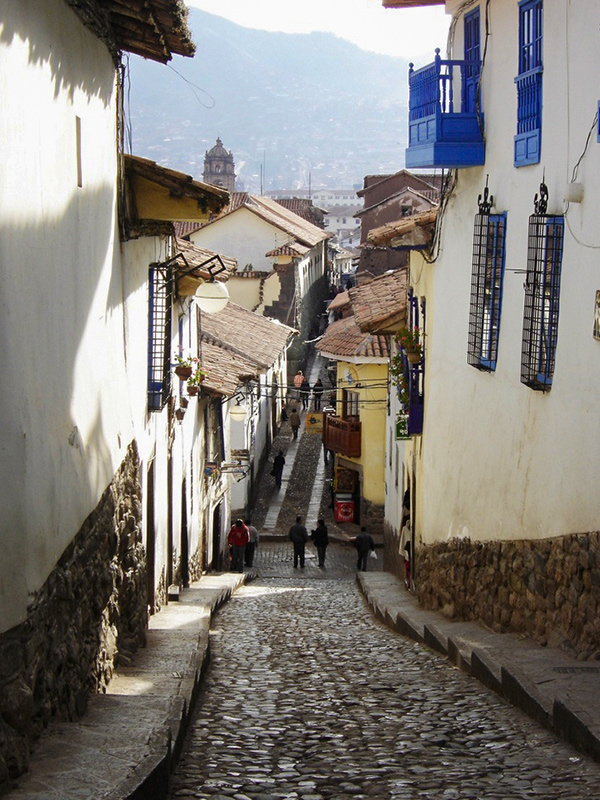 It is apparently obligatory to refer to the San Blas as 'bohemian' or 'artisan' when writing about it in a Cusco guide, but we're not going to go into that side of the neighborhood here.

However, this area was really the catalyst for changing my perspective on Cusco, and allowing me to enjoy it away from the central tourism-focused areas. It's pretty, less busy, has my favourite Cusco coffee shops and restaurants, a handful of excellent independent clothing and jewellery shops, a chilled out vibe, great views of Cusco, fun nighttime bars and, well, lots of the things that you'll like if you're based in the city for more than a few days.
As so many travellers set up a little base in Cusco for a week or so, quite a few naturally gravitate towards San Blas during the day and night, and we'd recommend you make a beeline to this small quartier too whilst you're in the city and embrace your inner flâneur. It is definitely worth that walk up the hill!
6.- Visit to Sacsayhuaman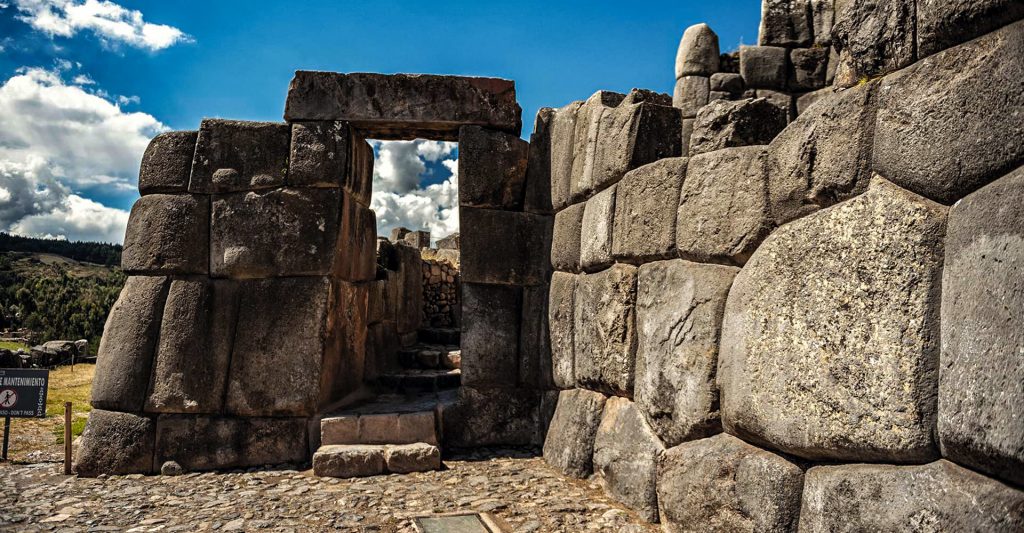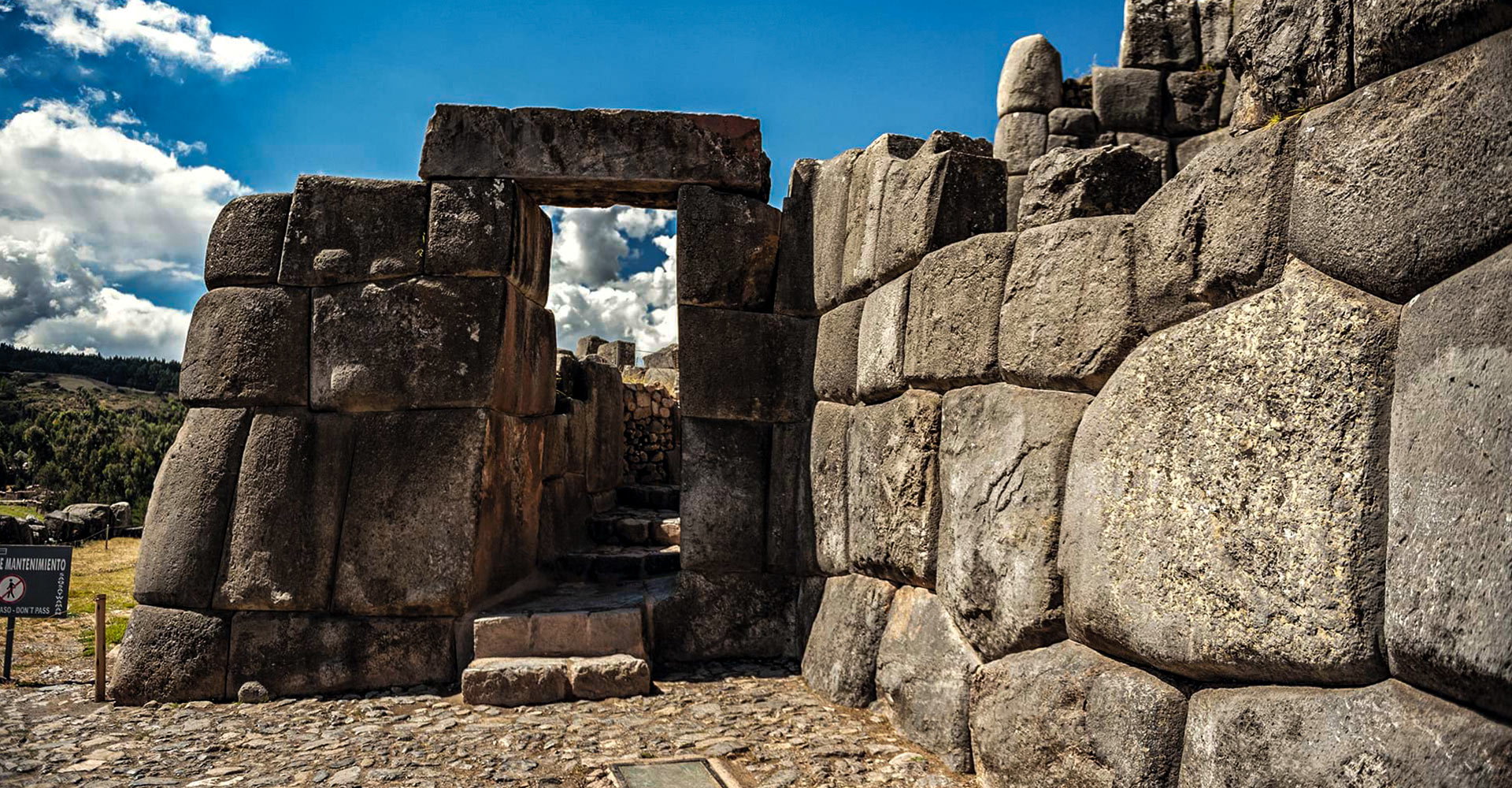 There are a number of excellent days trips from Cusco, but a short bus ride or walk up to the impressive Incan ruin of Sacsayhumán (pronounced sack-sigh-woe-man, not 'sexy-woman') is a great opportunity to get out of the city for the morning or afternoon.
The site of the old citadel is a pleasure to explore for an hour or two and its ginormous black boulders are incredibly impressive. Just note that if you plan on doing a Sacred Valley tour, a visit to Sacsayhumán may be included, so consider if you want to end up visiting it twice.
To visit Sacsayhumán and many other sights in Cusco and the Sacred Valley, it is necessary to purchase a 'boleto turistico' in advance.
How to get there: You can get to Sacsayhuamán on foot, by taxi, or with a local bus. To walk, simply use Google Maps to find the enjoyable route which takes you through Cusco and up the Atoc'sekuchi staircase – it's pretty self-explanatory. It's also possible to take one of the many buses or collectivos which pass the Sacsayhuamán entrance to neighbouring towns – ask you hotel/hostel for advice on the best place to hop on and it should only cost S/. 1 one-way.
The TOP things to do in Cusco information has been updated in June 2022!