Cusco
Most Updated 2 Day Inca Trail Information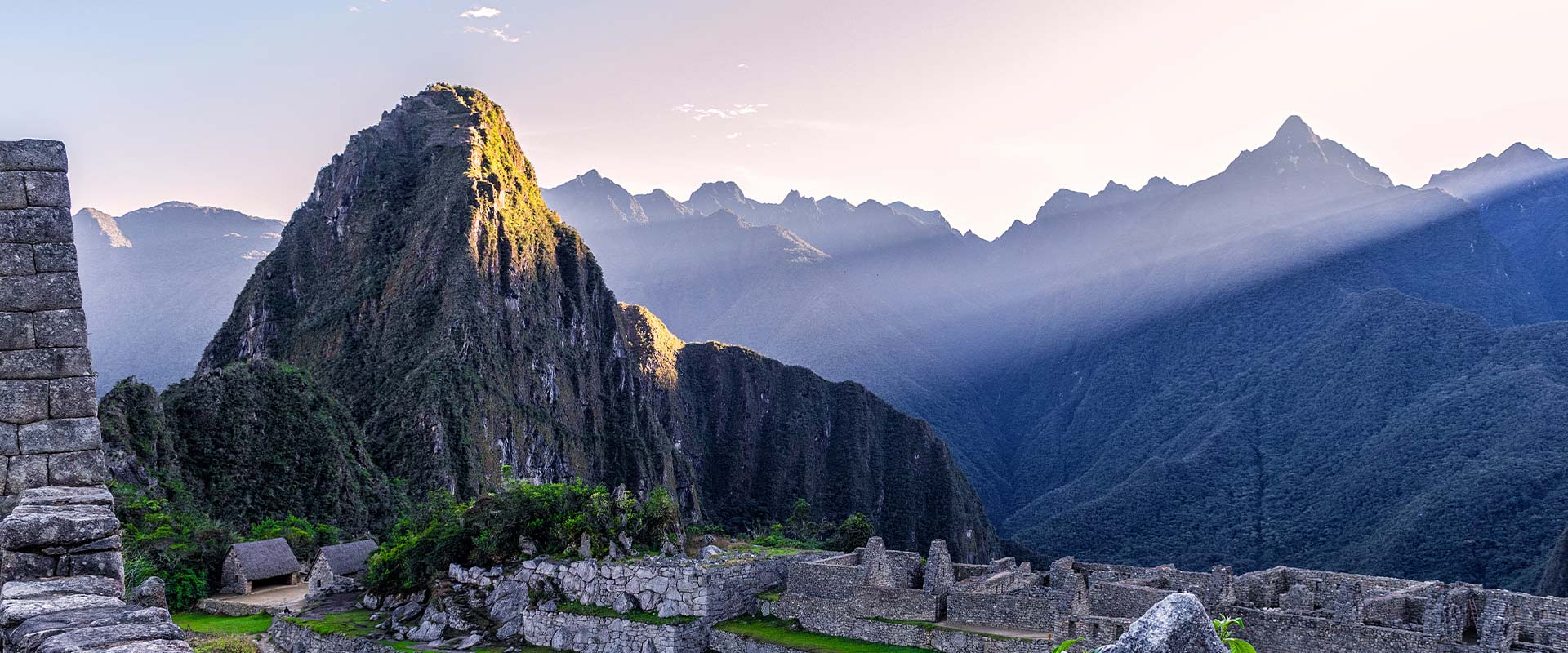 Highlights of the 2-day Inca Trail to Machu Picchu!
The desire to experience the 2 day Inca Trail to Machu Picchu comes from the stunning Inca ruins, spectacular side-by-side mountains, lush vegetation, and remarkable ecological varieties. The Inca Trail hikes up and enters Machu Picchu through the Sun Gate with the most famous, unforgettable views, through the cloud forest, and finally into subtropical vegetation. Ending at the magnificent wonder of the world: Machu Picchu.
Trekkers on the Short Inca Trail to Machu Picchu have the privilege of visiting the Ancient Machu Picchu City two times, on the 1st day when they arrive at Machu Picchu and the second day when they take a tour with their guide. On the second day, you will be transported by shuttle bus from Machu Picchu Pueblo, just in time for the sunrise over the mountains and Machu Picchu (2,400m/7907ft), you then begin your exploration of the natural world and ancient culture in the City of Machu Picchu. Catch yourself as you travel back in time to this magical, sacred, and mysterious place, known as Machu-Picchu, "The Old Sacred Mountain." Take your time exploring majestic Machu Picchu, the Incan ruins rich in history of its past and the thriving culture of the people who lived there once upon a time.
Highlights of the short Inca Trail to Machu Picchu!
Hike the last 1/3 of the famous Classic Inca Trail that everyone worldwide desires to hike. Explore Winay Huayna an amazing and unique Inca City. Trek the actual trail that the Ancient Incas hiked more than 600 years ago. Hike through the Sun Gate (Inti Punku) all the way to the famous Machu Picchu Citadel. Experience the spectacular views of Machu Picchu from the Sun Gate. Visit Machu Picchu Citadel twice, the 1st and 2nd day of the trek.
Times are approximate and depend on your fitness. Permits need to be booked in advance!
2 days Inca Trail to Machu Picchu Itinerary
DAY 1: Cusco – 104 Km – Wiñayhuayna -Sun Gate-Machu Picchu
With a compact 2 days of excitement ahead, we will pick you up from your hotel at 4:00 am and drive you to the train station.  After an hour and ten minutes on a scenic Expedition train ride to point KM104 (elevation 2,100m/6,927ft), our trek begins. At this point, we begin a moderate climb for three hours to the chiseled remnants and remote archaeological site of Wiñayhuana, (2,650m/8747 ft). 
 Enjoy the spectacular plunging views of the Urubamba Canyon and the ethnic wonders of the ancient Inca sites. Embrace them with an open mind and heart for a connection with the ancient Inca Trail to begin.  After being at one with this beautiful sight, we continue onward toward the Sun Gate. (2,730mts/9,007ft) Following the ancient remote footpath, we get our first spectacular view of Machu Picchu Citadel in all its brilliance and majesty. As we move closer to the citadel of Machu Picchu you will feel her mystical presence.  Then we take our bus to Aguas Calientes, where we will spend the night in our hotel.
Meals: Box Lunch & Dinner. Accommodation: Ferre Hotel Difficulty: Moderate.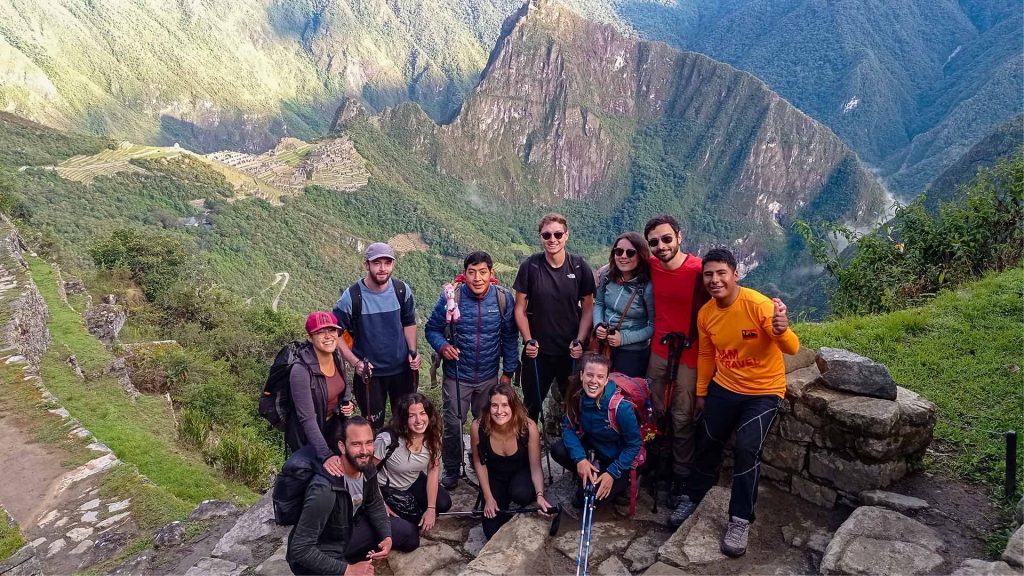 DAY 2: Aguas Calientes- Machu Picchu – Cusco
Today you will get to enjoy exploring Machu Picchu and experience her magical presence by taking the first bus at 5:30 AM to the Machu Picchu archeological site. Enjoy the sunrise over Machu Picchu. Take your time, making sure you tour every nook and cranny of this New 7 Wonder of the World and UNESCO World Cultural Heritage site. It is an unforgettable experience.
Your guide will expertly direct you through the energetic ruins and its diverse main streets. Then on your own, wander around the town squares of the world's spiritual center of esoteric wisdom as well as climb the intricately carved stairways made of stone. Or stay still and drink in the pure majesty of her presence, and enjoy the pure delight of the moment.
Here are a few alternative activities that you might wish to indulge in on your own: Climb up Huayna Picchu or Machu Picchu Mountain and appreciate the beauty and magnificence of Machu Picchu (not included in your tour price and must be booked in advance). Other optional activities in Aguas Calientes include a visit to the new local museum or to the hot springs (entrance fees required)
You will descend to Aguas Calientes when you are ready to eat lunch and later board the Expedition train at 4:22 pm for the return trip to Cusco stopping at the Ollantaytambo Train Station followed by a short drive in our private van back to your hotel in Cusco arriving at around 8 pm. 
Meals: Breakfast (at your hotel) Difficulty: Easy
*** The 2-day Inca Trail information was provided by Spider Travel Peru!
Huayna Picchu mt & Machu Picchu mt price
Huayna Picchu Mountain ($75) and Machu Picchu Mountain ($75) are available on this trek BUT has to be booked in advance and is dependent on availability.
Packing Checklist for the 2-day Inca Trail to Machu Picchu
The Short Inca Trail to Machu Picchu does not include an extra porter, so you will need to carry all your things. Please try to pack as lightly as possible to enjoy this trek. 
Original Passport (it has to be the same as the one you used for booking your trek)
Good daypack ( 30L – the smaller, the better)
Water bottle: 2 liters
Comfortable hiking boots with ankle support
Toilet Paper
Jacket
Dress in layers
Hand Sanitizer Wet wipes
Personal medications
Sun Hat, Wool Hat (only in the cold season), and Sunscreen
Rain gear (if rainy season)
Snacks like chocolate bars, cereal bars, or any dry fruits
Rain plastic poncho
Camera
Extra Money for Souvenir.
The Cusco region has high mountainous temperatures and sub-tropical weather with pockets of different micro-climate. This means our weather can change quickly from sunshine to a rain shower within minutes. At times a few clouds may form (usually in the afternoons), then it rains for a few minutes and followed by sunshine again. We are not common for it to rain all day, this only occasionally occurs during the rainy season. The weather reports are very misleading. It can show that it is raining every day, but all that means is that somewhere in our mountainous region there will be a shower. It can be rainy in one area of Cusco and completely dry in another.
The Inca Trail
On the Inca Trail the weather depends on whether it is rainy season or dry season. The 1 and 2-day Inca Trail is at a lower altitude than Cusco, 1,000 meters or about 3,000 feet lower. Thus it tends to be a bit warmer during the day and at night.
However, it is more tropical and more humid than Cusco. There is always a chance of rain showers but in the rainy season, these showers will last longer and be much more intense tropical rain showers. The Inca Trail is made of stones laid in the ground so it can be more slippery to walk on in the rainy season.