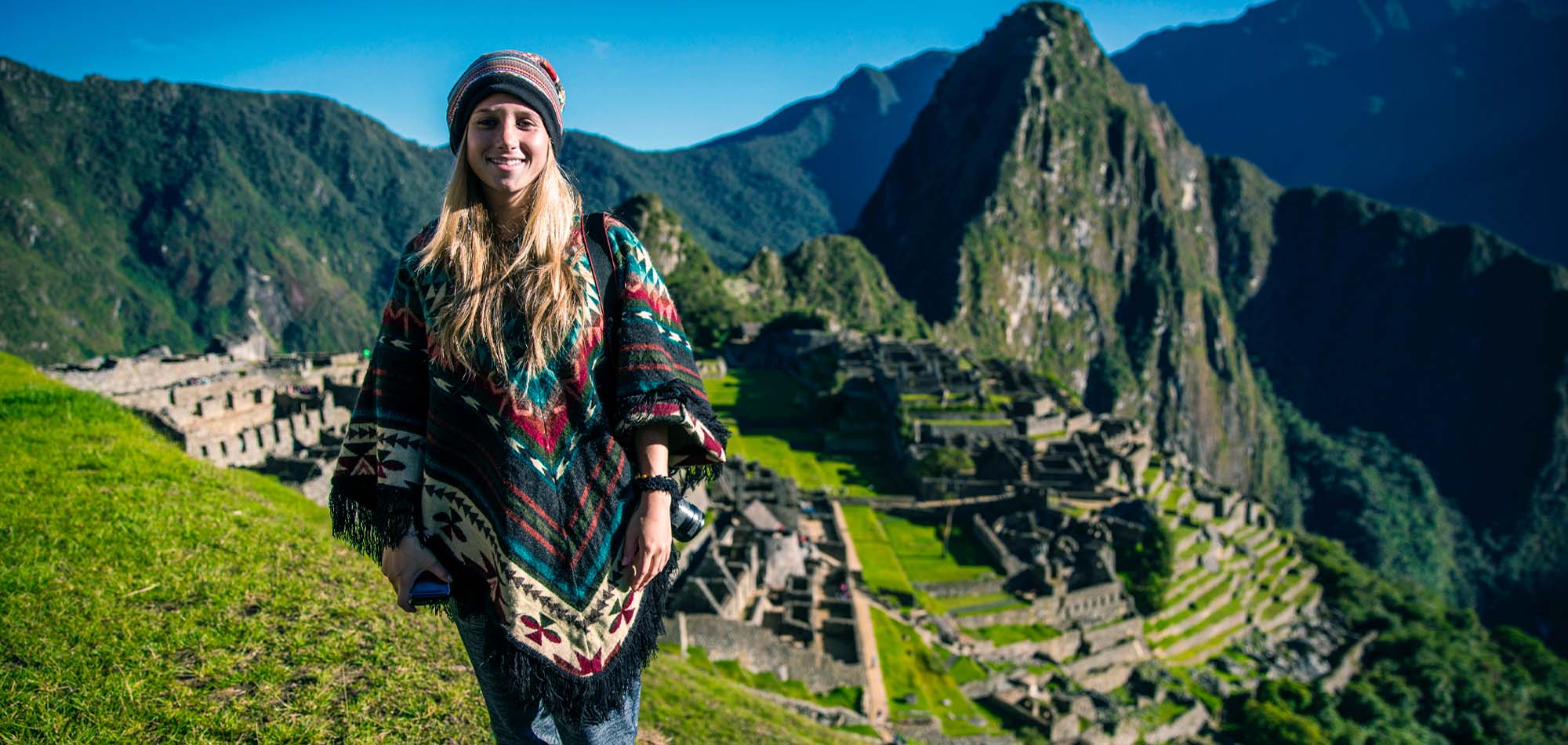 With so many options to choose from, picking a Machu Picchu tour can seem like a daunting task. A trip to the Inca citadel is a once-in-a-lifetime adventure for many travelers, and booking a good tour can make all the difference. Here are some Tips for Picking a Machu Picchu Tour to bear in mind as you weigh the available options.
Tip 1: Decide When to Go
The tourist high season in both Cusco and Machu Picchu runs from May to September, with June, July, and August being particularly busy. This is the dry season, with the clearest skies and the lowest daily rainfall averages but the coldest time of the year. That's good for photos, but not so good if you want to avoid the tourist hordes. The low season carries a greater risk of clouds and rain, but there will be fewer people at the site itself.​
Tip 2: Consider Your Tour Options
The next step is deciding what type of tour you want. There are various options available, so you should be able to find something to suit your schedule and your style of travel.
Here are some key areas to think about:
Where to Start the Tour? – Do you want to join a tour group when you arrive in Lima, or do you want to travel to Cusco independently and take it from there?
Trek or Short Tour? Do you want to trek the Inca Trail (or an alternative route) or go directly to Machu Picchu by train and bus?​​
Budget or Luxury? There are some luxurious Machu Picchu tours to choose from, but maybe you are happy with a simpler, more economical option.
All-Inclusive? Some tours include airport pickups, accommodation in Cusco, and some meals with your tour group. If you are a more independent traveler, you might not want all those additional extras.
Extended Tours: A standard short tour will take you straight to Machu Picchu and then back to your hotel. Alternatively, book an extended tour package and spend a few pre-planned days exploring the numerous sites around Cusco and the Sacred Valley.
Tip 3: Choose a Tour Company
There are two main types of tour companies, the big international outfits, and the local Peruvian agencies based in Lima and Cusco. Both types have good and bad options, so size alone is no indicator of quality.
Authoritative Independent Recommendations: Check the latest editions of well-respected guidebooks for reviews and recommendations. You should also look online, but make sure the information is current and the source is reliable. For a list of our own recommended tour companies, read The Best Inca Trail Tour Operators in Peru (all of which offer alternative treks to Machu Picchu and other tours in the Sacred Valley).
Peru Travel Forums: Popular travel forums have plenty of recent Machu Picchu tour reviews and recommendations. Remember that one person's idea of quality may not match your own, and keep in mind that tour agencies sometimes write the posts themselves. Use forum recommendations as a starting point only. Don't rely on one glowing write-up alone.
Ask Other Travelers: If you are already in Peru, ask other tourists for recommendations. You'll come across plenty of people who have already been to Machu Picchu, especially in tourist hotspots like Lima, Arequipa, and, of course, Cusco.
Tip 4: Check What Each Tour Includes
By this point in the selection process, you should have a good variety of Machu Picchu tours from which to choose. Before making your final decision, check the finer details of each tour to see what you get for your money.
For single-day excursions (direct to the site, no trekking), check the tour details for the following:
Are there English-speaking guides?
How many people are in each group (less than 10 is ideal)
Is a meal included?
Is hotel pick-up included?
Are train and bus tickets to Machu Picchu included in the price?
Is the Machu Picchu entrance fee included in the price?
Is the hike up Huayna Picchu or Machu Picchu Mountain included in the tour (and if not, is it an option)?​
Time spent at the site (three to four hours is standard)
For the Inca Trail and alternative treks, check for the following:
When you book and pay are you guaranteed to go?
Are there English-speaking guides?
How many people are in each group?
What equipment does the agency provide (sleeping bags, tents, stoves, etc)?
Are daily meals and drinks included?
Are porters or pack animals included?
Estimated arrival time at Machu Picchu (the earlier the better; ideally for sunrise at Machu Picchu)​
Time spent on the site (and access to Huayna Picchu or Machu Picchu Mountain)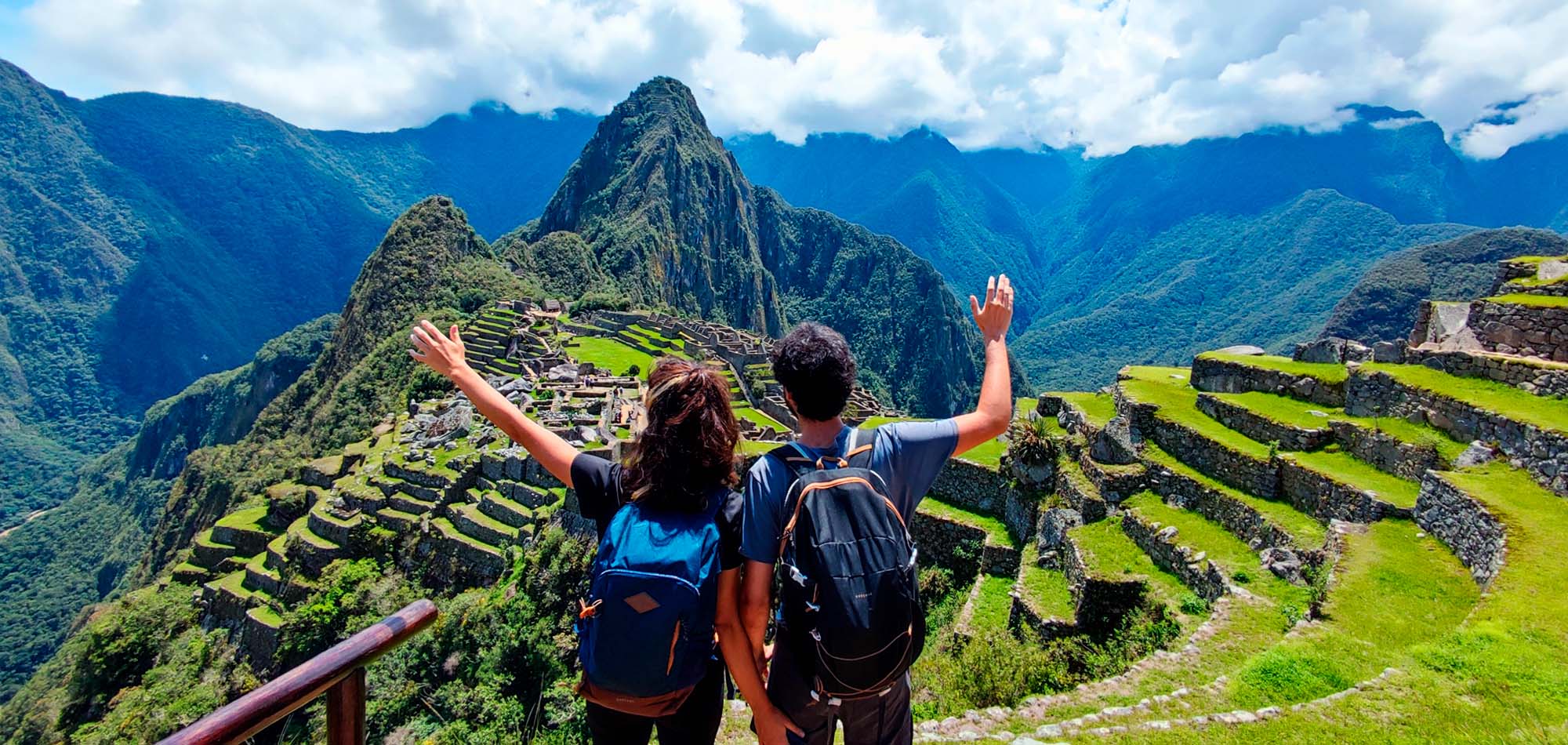 Extra Tip: If you are booking your tour in advance, call, chat, and or email each potential agency with a question or two. The quickness of response and type of response might give you an insight into the standard of customer service and the agency's overall attention to detail.
Remember that smoking and sitting on the ruins are also prohibited within the site.
Also, keep in mind that the only places to buy water or snacks are at the Machu Picchu entrance or in Aguas Calientes.
If you are going with a heavier backpack that will not be needed at Machu Picchu, there is a storage area near the entrance. You can leave your valuables here while exploring the ruins.
Make sure your batteries are fully charged, and bring extras just in case. While visiting Machu Picchu, you will not be able to charge your electronic gadgets.
Finally, restrooms are only provided at the entrance (no facilities on-site), but if you engage with the best local tour operator, they will provide those facilities on-site; please refer to Orange Nation Peru for more details.
Tip 5:Physical Fitness
Obtain Training
For this walk, you should be in excellent physical shape. Begin creating a training plan tailored to this trail. You must comprehend the elevation rises on the trail each day as well as the type of terrain you will be traveling on. In order to prepare for the Inca Trail Trek to Machu Picchu, everyone should try to train 4/5 times a week. However, it is difficult to provide a one-size-fits-all training strategy.
Get a Fitness Check
Everyone starts at a different point and has varying degrees of access. As a result, your training program will be determined by a variety of criteria. Before you begin exercising, we recommend taking a fitness test to determine your maximum heart rate and training zones. The majority of your training should take place in your endurance rate zone. You should also begin with less time and less weight in your backpack and work your way up. Build endurance, leg strength, general body strength, balance, and lung capacity as your goals. Understand trekking heart rate training zones.
Climbing a Hill and Stairs
This workout will tire out your legs and strengthen them in preparation for your trek. If you do not have access to hills or stairs for training, you must utilize a stair master, gradually increasing your time to 1 hour 30 minutes per day while wearing a weighted backpack. Weight training and long walks with high ascent and descent are required. Lunges and squats should also be a part of your workout routine.
Avoid all Drop-Off Locations
Always keep on the trail's mountainside. You must always be mindful of where your feet are placed and keep away from the trail's edge due to its steep fall off and treacherous uneven terrain. The trail has a very limited number of railings. You must therefore continue to follow the trail's mountainside. Always stay far away from drop-off points. There are several very steep steps that slope downward; you must be careful to set your feet carefully and avoid drop-offs.
Maintain group unity at all times.
You are trekking in a group, not by yourself. You must keep an eye out for both yourself and people around you while on your journey. Collaboration is essential for safe group travel. You will have a much better time if you keep an eye out for one another. If a team member is feeling ill, please notify the guides before they endanger themselves or the team.
Have the Right Equipment
Wear the proper attire, gear, and equipment. There are far too many individuals on the path wearing cotton clothing, bad quality trekking boots, little insufficient day packs, and inappropriate gear with little water. Do not skimp on walking boots, back packs, water-resistant gear, air mattresses, or sleeping bags.
Even if you are trekking the Inca Trail during the finest months to do so, you will still need adequate gear because it can rain on any day on the Inca Trail to Machu Picchu. You must have an appropriate light weight day pack with a capacity of at least 25 liters. It must hold 2 to 3 liters of water, waterproof rain gear, a down jacket, poles, sun cream, personal medication, liner gloves, your personal first aid kit, and any other personal items you may require. You could encounter any weather on any given day, so make sure you have the proper gear with you as you travel this wonderful trek to Machu Picchu.
If you don't have the proper trekking equipment, you can rent it from a local tour operator. For additional information, please check out the Orange Nation Peru.
Tip 6: Booking Your Tour/Trek
With your search narrowed down to two or three reputable tour agencies, all that remains is to compare the prices, verify what is included, check availability, and book your tour of choice. Booking your Machu Picchu tour in advance is always a good idea, and if you want to trek the Inca Trail, reserving a space, at least three to six months in advance is essential.
You can book alternative treks and one-day tours when you arrive in Cusco, but you might have to hang around for a few days. Overall, it's easier, more secure, and much more reassuring to have your tour or trek booked and confirmed before you arrive in Cusco.
Tips for Picking a Machu Picchu Tour were updated on August 2023.
Guided Adventures
Self-made blog
All the information is free and precise. I don't get paid for publishing any agency or tour, and everything has been verified and experienced.
01
Local Information
Everything in this blog has been doublé checked by a local, we made the effort on gathering all this information for you, to make your trip easier and cheaper.
02
Personal experience
99% of the information has been lived by a traveler like you, me, I wanted to compile all the information I had to make every traveler life easier.
03
Best and only the best
We gathered the best information for you. All this has been investigated and visited only to bring you the best CSelf-made blog. All the information is free and precise. I don't get paid for publishing any agency or tour, and everything has been verified and experienced.
04