Cusco
The biggest festival in Cusco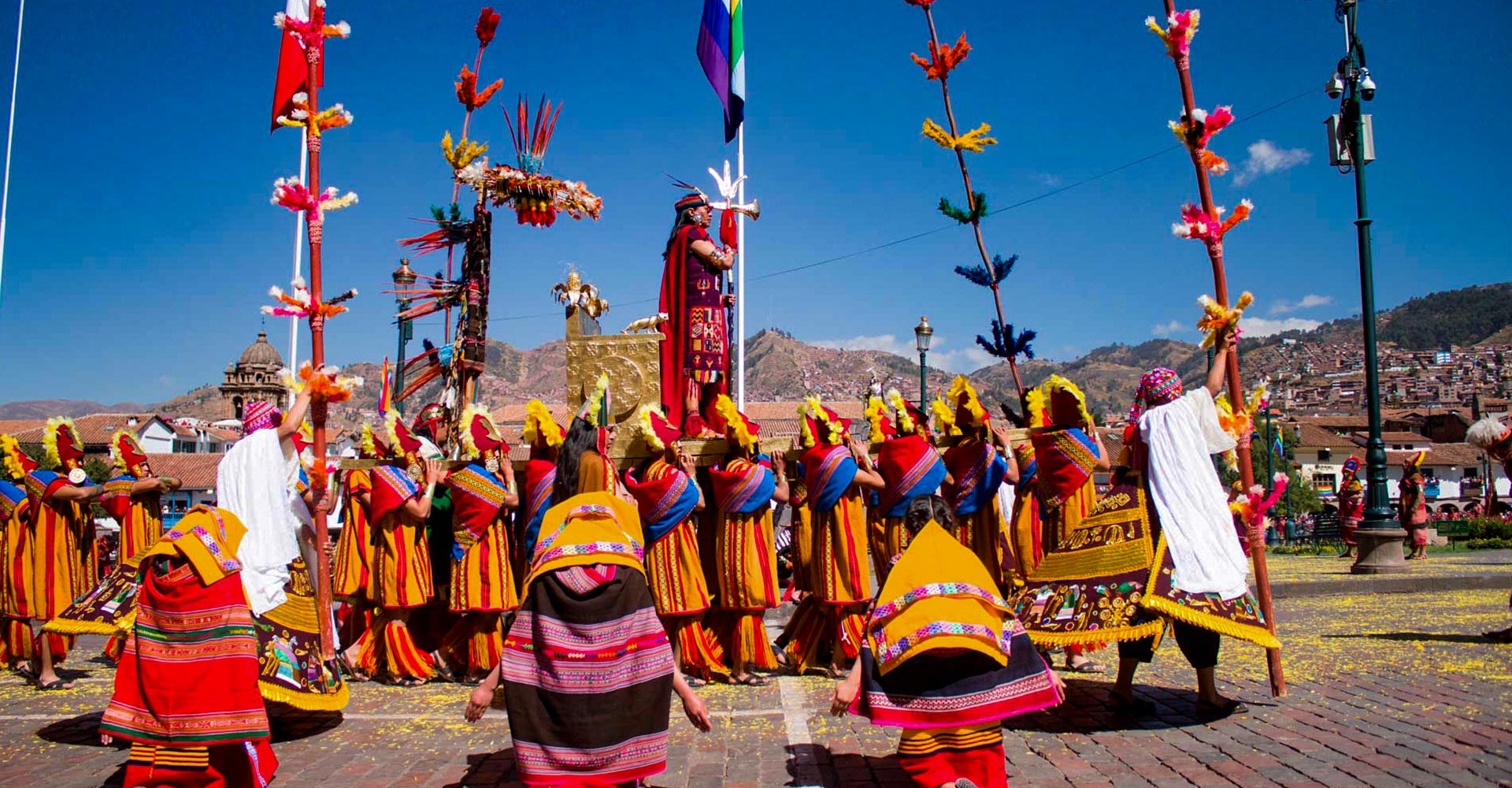 Inti Raymi
Pachacútec, who was in charge of ordering the construction of Machu Picchu , established this celebration around 1430 and, despite having been prohibited by Viceroy Francisco de Toledo with the arrival of the Spanish, in 1944 Faustino Espinoza Navarro, through the story of the Inca Garcilaso de la Vega, was in charge of writing, directing and representing the reconstruction of the Inti Raymi celebration.
Currently, to commemorate the festivity , a hundred actors wearing typical Inca clothing gather at the ceremonial fortress of Sacsayhuamán and perform a representation of what was originally the invocation of the sun by the Inca.
The celebration begins in the Coricancha Temple (today the Convent of Santo Domingo) with the greeting to the sun. After this, the Inca and the mayor of Cusco meet in Haucaypata to finally carry out the central ceremony to the north of the city on the esplanade of Sacsayhuamán at more than 3600 meters above sea level.
Inti Raymi as one of the great traditions of the Inca Culture , gives tourists every June 24, the possibility of enjoying songs, characters with typical clothing and native music.