Environment responsability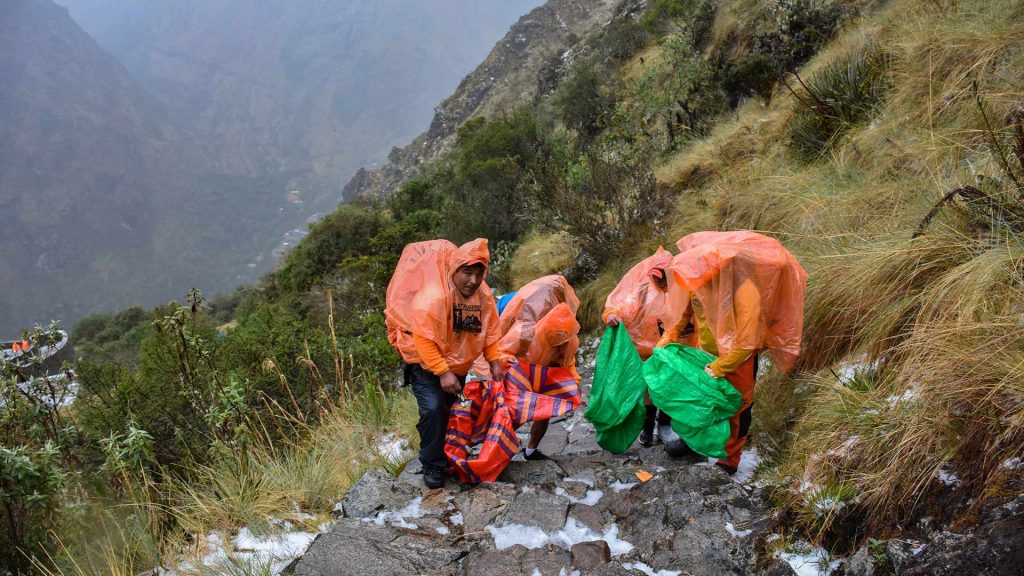 INCA TRAIL HIKE believes and is committed in using ECO-TOURISM as a tool to encourage the protection of the natural environment. We endeavor to encourage a love and respect of nature through enhanced understanding and awareness, both in our staff and clients. With local communities we create frameworks where the ECO-TOURISM business promotes truly sustainable use of pristine natural environments and nature. These benefits are shared equally and fairly with communities, with no loss to the natural environment.
Here is how we on our tours and treks practice ECO-TOURISM:
We have a clean-up policy that must be respected by all our employees, "taking out what you take in."
We use gas for cooking all the meals on the trek.
We ensure local water is kept clean by avoiding use of pollutants near streams or springs.
We limit deforestation; we do not make open fires and discourage others from doing so.
We avoid activities which threaten wildlife or may be potentially damaging to our natural environment.