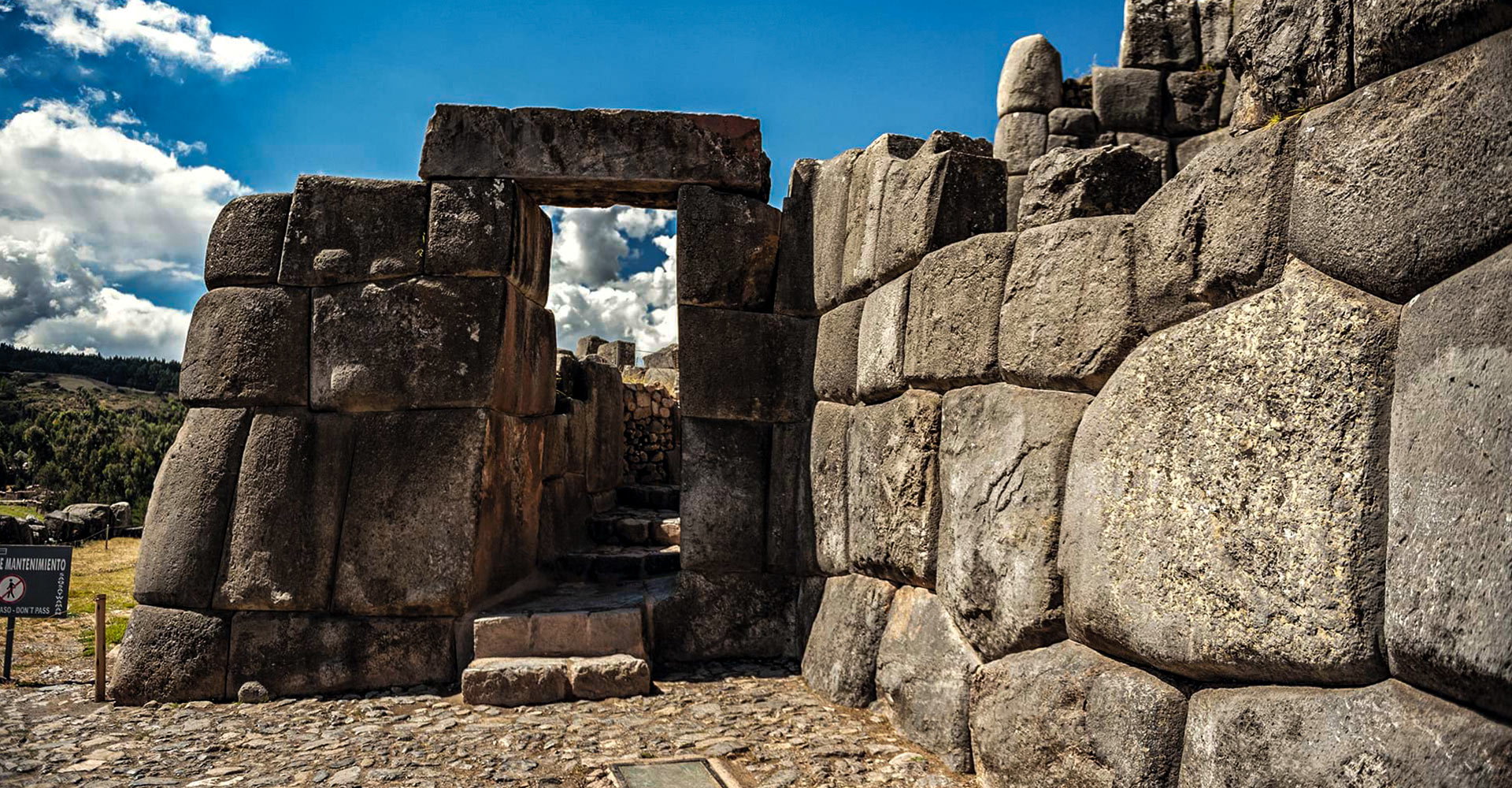 ALL INCLUSIVE TOUR PACKAGE MACHU PICCHU 5 DAYS
Type Tour
Adventure, self-guided
ALL INCLUSIVE TOUR PACKAGE MACHU PICCHU 5 DAYS
5 day
One of our most requested Peruvian tours, the 4 day package includes the important Inca ruins of Sacsayhuaman, Pisac and Ollantaytambo. This easy paced 4 day tour in Peru trip is perfect for anyone with a sense of curiosity and adventure.
History mixed with magic and fun in the city of Cusco, the capital of the Inca Empire of Tawantinsuyu, it is considered the archaeological capital of America and a Cultural Heritage of Humanity. One only has to see it to appreciate the mixture of culture, people, customs and the architecture that are merely an example of the passage of the different periods of history, from pre Inca to the present day.
In the Sacred Valley of the Incas Tour, enjoy the best highlights of the Sacred Valley, such as the archeological sites of Pisac and Ollantaytambo, and Moray and the Salt Mines. In this valley between Pisac and Ollantaytabo are a succession of picturesque villages, agricultural terraces, and several archeological sites. Experience history as you drive through the valleys of the "Sacred Valley of the Incas" which held great spiritual significance in the Inca Culture.
At the citadel of Machu Picchu (2,400m/7907ft), catch yourself as you travel back in time to this magical place, sacred and mysterious, with the name of Machu-Picchu, "The Old Sacred Mountain." Take your time exploring the magestic Machu Picchu, the Incan ruins rich in history of its past and the thriving culture of the people who once resided there.
ITINERARY
DAY 1: CUSCO CITY TOUR – SACSAYWAMAN – NEARBY RUINS
Upon your arrival to Cusco you will be welcomed by our representative and transferred to your hotel. There you will receive a short briefing having the rest of the morning at your leisure to rest and acclimatise to the altitude.
In the afternoon at 1pm, we will pick you up at your hotel and we will start our visit of the Imperial Cusco City, a living example of the mix of Andean and Spanish cultures. Then we continue our journey visiting the Santo Domingo Convent built over the Koricancha, as well as the ancient Inca Palace and the main worship centre of the Sun God. You will have time to enjoy these beautiful sights; after we proceed to visit the archaeological site of Sacsayhuaman with its military Inca architecture which dominates the city.
Finally we go to the archaeological sites of Qenqo, Pucapucara and Tambomachay, located in the north east of the city.  We take you back to your hotel in the early evening.
Hotel: Maytaq Wasin, or Best Western 3 stars.
Accommodation: Costa del Sol Ramada, Casa Andina Private  Collection or Novotel  Hotels 4 stars.
DAY 2: CUSCO – PISAC – MORAY – SALT MINE – OLLANTAYTAMBO
We pick you up at your hotel and drive in our private transport towards the Sacred Valley of the Incas, taking the direct route to Pisac. We will stop on the way to have a classic view of the Urubamba valley, with crops dressing the mountains like carpet. Then arrive at the colourful market of Pisac, where we will have free time to interact with the local craftsmen or to purchase their hand-made souvenirs. Afterwards we will go to the archaeological site of Pisac where we will enjoy the great and unique ancient tombs, terraces, watch towers and the religious area.
Having lunch in Urubamba and continuing our journey to the archaeological site of Moray also known as "The Greenhouses of the Incas", which is unique and fascinating. Different levels of terraces are carved into a huge bowl, part of which was further excavated by the Incas. The terraces have varied microclimates depending on how deep into the bowl they are, and so they were thought to have been used by the Incas to discover the optimal conditions for their crops. We proceed on our journey to the colonial town of Maras, where we start a little hike downhill to the pre-Inca salt mine. Thousands of salt pans have been used for salt extraction since before Inca times. A hot spring at the top of the valley discharges a small stream of heavily salt laden water, which is diverted into salt pans and evaporated to produce a salt that is used for cattle licks. Finally we drive to Ollantaytambo, where we spend the night.
Hotel: Tunupa Lodge,  Iskay or Alberque Hotels  (not rated)
Accommodation: Pakaritampu Hotel  (Hotels not rated in Ollantaytambo, best hotel there)
Meals:  Breakfast
DAY 3: OLLANTAYTAMBO –  AGUAS CALIENTES
After a delicious breakfast, we will have a guided tour of the archaeological site of Ollantaytambo, and have time to explore attractive  village of Ollantaytambo of Inca origin with remarkable channels and Stone Streets. In its high side, one rises to an impressive ceremonial centre of cult to the water and fortress that guarded the access to the inferior part of the valley. On the other mountain side, we can admire impressive ancient storehouses. After time to explore and enjoy this great sight, we take our train to Aguas Calientes in the afternoon with Vistadome train, with its great views of the Sacred Valley. We spend the night in our hotel.
Hotel: La Cabaña Hotel 3*
Accommodation: El Mapi 4*
Meals: Breakfast
DAY 4: AGUAS CALIENTES – MACHU PICCHU – CUSCO
After a very early breakfast we leave our hostel to take the 5:30am bus for the journey up to Machu Picchu ruins in time for sunrise.  We will visit one of the most important energetic centres of the world: Machu picchu. The 3 hour guided tour will take us into the history around this mysterious and charming place. Afterwards we have plenty of time for further exploring, taking photos and the option to climb Wayna Picchu Mountain or go up to the Sun Gate. Then we head back to Aguas Calientes, and lunch on your own.
Later in the afternoon we return by Vistadome Train at 3:20pm to Ollantaytambo or Poroy (depending on season and availability); then you will be transferred by van to Cusco, arriving in the evening at about 8pm.
Hotel: Maytaq Wasin, or Best Western 3*
Accommodation: Costa del Sol Ramada, Casa Andina Private  Collection or Novotel  Hotels 4
Meals: Breakfast
Day 5: DEPARTURE FROM CUSCO
After having breakfast at the hotel, enjoy your remaining time in Cusco city then in the afternoon we will drop off at the airport to take your plane back to Lima.
WHAT IS INCLUDED?
INCLUDED
Transfer from airport to hotel and back to airport.
All private transports
Four days private tour, with private tour of Cusco, Sacred Valley, and Machu Picchu
Admission tickets to all the Inca archeological sites
Professional guide for four days that speaks fluent English
Vistadome train from Ollantaytambo to Aguas Calientes and Aguas Calientes to Poroy (Cusco) or Ollantaytambo depending on the season or availability
4 nights in 3* or 4 * hotels, Cusco 2N,  Ollantaytamob 1N & Aguas Calientes 1N
Meals as indicated on the itinerary
Round trip bus ticket Aguas Calientes – Machu Picchu
Personal assistance
NOT INCLUDED
Meals and beverages not specified in the itinerary.
Wayna Picchu Mountain- US$35
Machu Picchu Mountain – US$30
Tips
PRICE
US$657 per person without hotels
US$857 per person with 3* hotels
US$1057 per person with Vistadome Train with 4* hotels
This price includes a round trip Vistadome Train is which allows you to enjoy the gorgeous landscape of the Sacred Valley!
DISCOUNTS
18 to 25 years old: US$30 Information required on student card: name of university, student name, photo of student, expiration date etc. A copy of the card at booking is required & government approval for discount.
Under 18 years old: US$30 Please send us a copy of your passport at the time of booking.
Under 11 years old: US$40  Please send us a copy of your passport at the time of booking.
EXTRAS 
Wayna Picchu Mountain– US$35
Machu Picchu Mountain – US$30
Single supplement US$50 per night (for solo travellers with single room)
Upgrade to 5 star  hotels. 
QUESTIONS & ANSWERS
Please read carefully the following information; it will help you answer all of your questions about our services and tours
WELCOME TO CUSCO
You will be welcomed at Cusco airport and taken to your hotel, please ensure that you inform us of your full flight details at least 14 days prior to your trek. Look out for our representative holding an orange board INCA TRAIL HIKE at the arrival terminal. It can be done on any date that is best suited to you!
THE BRIEFING
At anytime you prefer during the day 9am to 1pm or 3pm to 5pm, please visit us in our office which is located at Garcilaso Street 210 , Office Nº:213 (2and Floor) in the la CASA DEL ABUELO shopping center, we are next to SUBWAY restaurant.
CAN I STORE MY LUGGAGE AT YOUR OFFICE
Of course! During the Machu Picchu Tour your main luggage can be store at our office or at your hotel, both are for free. Please don´t  pack anything you will need for your hike.
HOW TO BOOK THE TOUR?
FIRST, to book your Machu Picchu Tour, we need you to fill out our booking form by clicking on BOOK NOW on our homepage or click here the link BOOK NOW.
Please be ready with the following information (FROM EACH PARTICIPANT in your group).  We cannot purchase an an entrance to Machu Picchu or the train without the following information:
Personal information (your full name, exactly as on your passport):
Gender
Passport number
D.OB. (dd / mm / yyyy)
Nationality
SECOND, we require a deposit of US$200.00 per person in order to purchase a your entrance to Machu Picchu and train ticket.  You can make you deposit by clicking on the VISA or PAYPAL symbols on the top of our home page, or you can click on the VISA or PAYPAL symbols on our booking page or click here on the payment method of your choice, either VISA or PAYPAL.
WHAT ABOUT THE BALANCE?
It would be greatly appreciated if you pay in cash at our office (US dollars or Peruvian soles) here in Cusco. We have many cash machines in the historical center to withdraw money.  You can also pay by VISA or PAYPAL online but you will have to pay a 5.5% service charge, charged by VISA and PAYPAL.  To pay your balance through PAYPAL, you need to log into your PAYPAL account using our email address of info@incatrailhikeperu.com.
HOW DO I QUALIFY FOR THE STUDENT DISCOUNT?
According to Peruvian Law you must be under 18 years of age at the time of your trek, tour, or visit to Machu Picchu (students 18 & above need student cards). For example if you book a trek at the age of 17 but you turn 18 before you do your trek, you do not qualify for a student discount.
All students from 11 to 17 years, the discount is $30.
For children from the age of 2 to 11 the discount is $40.
For children from the age of 0 to 2 are free.
All students must provide a copy of their passport at the time of their booking to get the student discount.
Send us a copy at info@incatratrailhikeperu.com
MAY I CHANGE THE DEPARTURE DATE AFTER THE TICKETS HAVE BEEN BOUGHT?
Unfortunately the answer is "No". Once the tickets have been bought the government does not allow any changes, so we can't change any departure date after the tickets has been bought. Tickets are also not transferable nor refundable.
If you cancel your Machu Picchu Tour, the deposit is not refundable at all!
DO I NEED MY ORIGINAL PASSPORT 
Yes for sure!You have to bring your original passport and it is very important that it is the same passport number you sent to us to book your entrance to Machu Picchu, train ticket, other entrances and reservations. The rangers will check when you enter Machu Picchu. The train company will also check your passport before allowing you to board the train.
In case you are renewing your passport or changing your name, go ahead and send us your old passport information to secure your permit, and we can change it when you get your new passport number or updated your name for a fee of $25 per person.  We must have a copy of your old and new passport to make the change. Before you change your passport keep a copy of your old one.
If you do not wish to pay this fee you will need to bring both passports to Peru with you.  You can enter Peru with your new passport but you will need to show both passports, old and new to be to enter into Machu Picchu or the train.  If you do not have both you will not be allowed to enter into Machu Picchu or get on the train. They are very strict about this here!!
WHAT IS THE WEATHER LIKE ON THE TOUR?
First I would say that the weather is very unpredictable and it's difficult to foresee.  We recommend you to bring a warm jacket for early morning and rain poncho in case of a rain shower.  Dressing in layers is helpful.
ARE WE DROPPED AT OUR HOTEL AFTER THE TOUR?
Absolutely! Included in our packages is dropping you off at your hotel on the return from your trek or tour. If you have booked your hotel in the Sacred Valley like Ollantaytambo or Urubamba, we will drop you there too!
If you spend the night at Ollantaytambo before the trek, we wil pick you up there.
ALTITUDE SICKNESS?
In general if you have regular exercise and spend a couple of days in Cusco, or in the Sacred Valley for acclimatisation to the altitude, you may be fine.
The recommended medicine for altitude sickness is WATER, COCA TEA and OXYGEN IF NEEDED; our guides are trained to treat you for Altitude Sickness. See our detailed information about Altitude Sickness under FAQS.
We offer the Cusco City Tour or Sacred Valley Tour that you can book while you are acclimatizing.  Check out our Day Tours on our Home Page.
TIPPING
If you're happy with the services provided, a tip – though not compulsory – is appropriate. While it may not be customary to you, it's of great significance for the people who will take care of you during the tour.  It inspires excellent service and is an entrenched feature of the tourism industry across many INCA TRAIL HIKE destinations. Of course you are free to tip more or less as you feel, depending on your perception of the quality and the length of your tour. Remember, a tip is not compulsory and should only be given when you receive excellent service.
ARE YOU SUSTAINABLE?
Yes, we are a local sustainable & responsible tourism operator for that we incorporate the universal principles of tourism: protect the environment and benefit the local communities respecting their culture and religion. With this in mind, we have trained all our staff to know, understand and respect the local places and it´s people.
PACKING LIST
WHAT TO BRING?
A small backpack or carry bag (larger not allowed on the train or in Machu Picchu)
Changes of clothing
Comfortable shoes or runners
Camera
Water to drink
Rain jacket or poncho
A fleece or jacket,
Warm jacket for nights
Basic toiletries,
Sunscreen,
Insect repellent for mosquitoes
Hat for the sun
Some extra money for lunch, snacks and souvenirs
Original passport (cannot enter Machu Picchu without it)
ISIC Card if applicable.
Bathing clothes for the hot springs (optional)