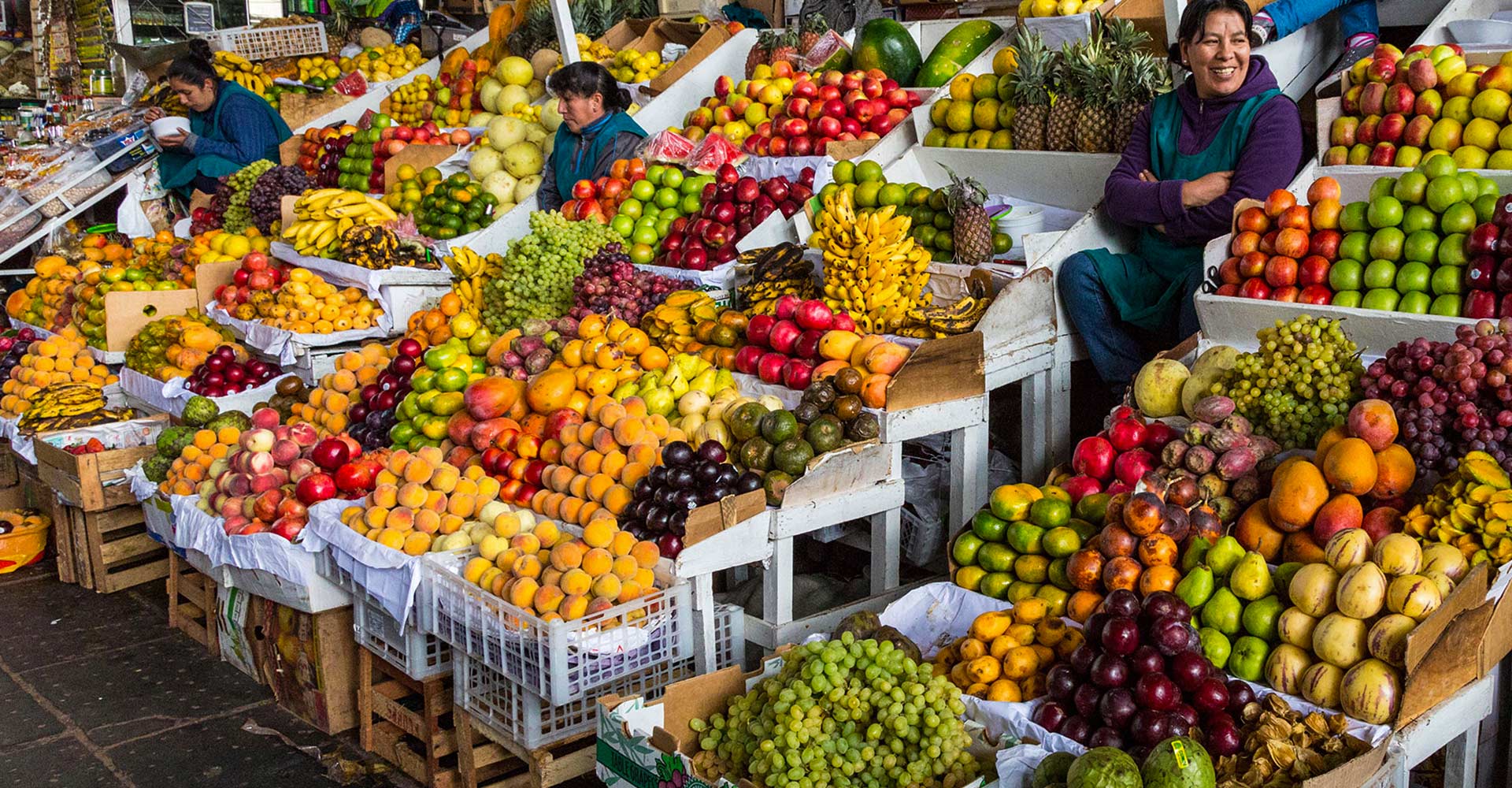 CULINARY TOURS IN CUSCO – PERU
CULINARY TOURS IN CUSCO – PERU
1 day
Be part of a fantastic culinary adventure in the Andes. Enjoy an interactive tour in a local market, learn about Peruvian food ingredients and enjoy a superb culinary lesson with our renowned chefs in an extraordinary place.
Duration: 7 hours in total since clients are picked up and drop off at the hotel.
Season: April – December
Departures: Any day
Minimum: 2 passengers
Location: Cusco or Sacred Valley.
NOTE: If is in Cusco
We will pick the clients up from your hotel and transfer to a local food market, where passengers will receive a briefing by our chef about local ingredients, and also have the opportunity to buy them, interacting with local sellers and a whole experiential sojourn in a traditional Andean market. Then we will move onto an awesome view point, were passengers will receive an extraordinary cooking lesson in the outdoors. You will interact with the chef while preparing exquisite dishes based on the ingredients seen in the local market. A mixture of awesome views, exquisite tastes, cultural immersion and wine and pisco sour test will be the perfect combination of senses that will transport passengers through a remarkable experience.
WHAT IS INCLUDED?
• English speaking chef.
• Private transportation.
• Dining ménage.
• Cooking gear ingredients.
• Lunch or Dinner at the Chef's house.
• One kind of wine to enjoy meal.
• 01 bottle every 3 people.
• Pisco sour teste.
• Visit and interaction at local market.
• Cooking lesson at chef's house.
• Toilet facilities.
• Sanitation care.
Program does not include:
• Tips.
• Extras.
• Other services not mentioned in itinerary.