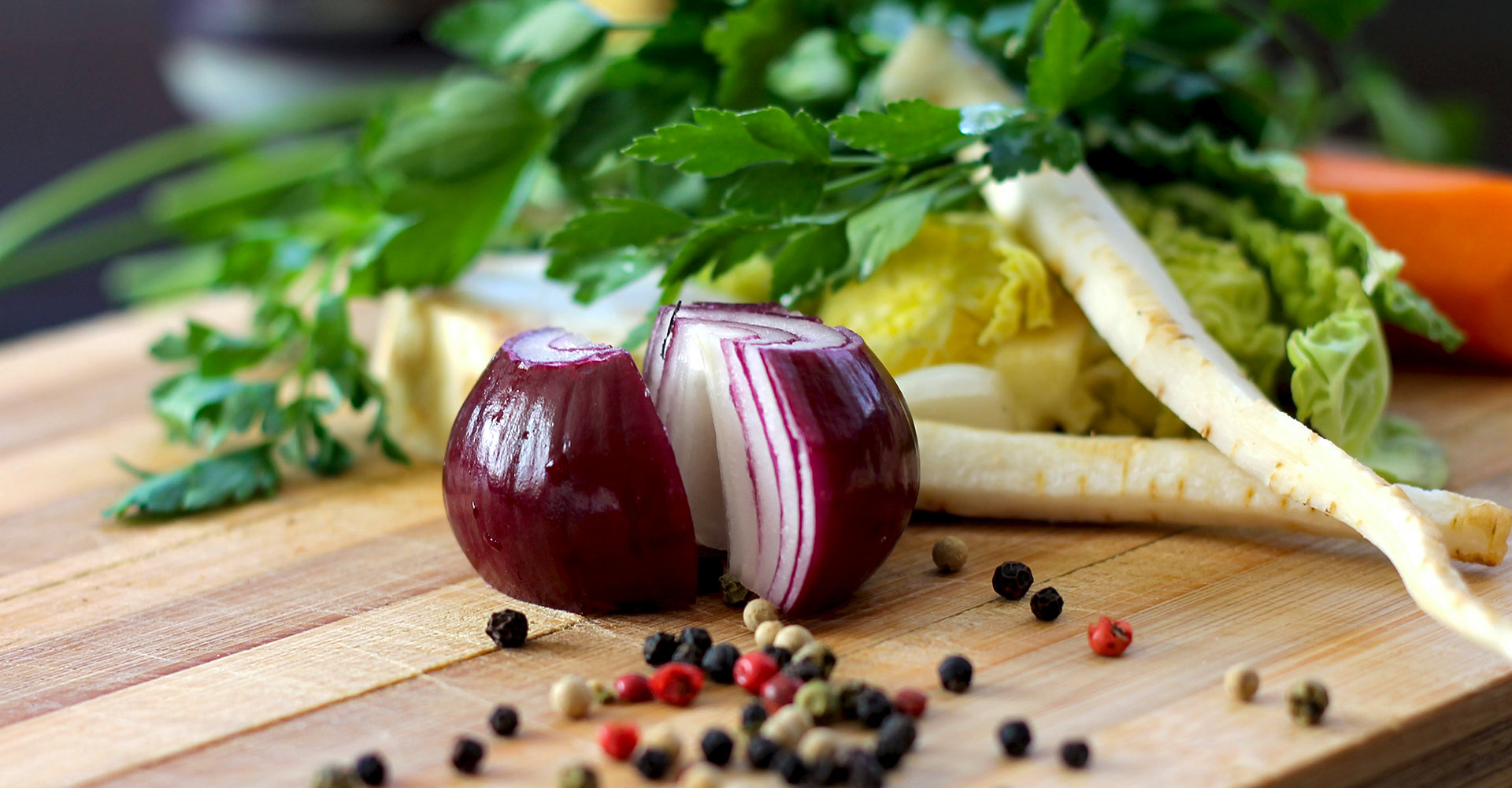 Deluxe Culinary Packages to Machu Picchu – Inca Trail Trek
Deluxe Culinary Packages to Machu Picchu – Inca Trail Trek
7 day
Highlights: City Tour in Lima, Water Fountain Tour in Lima, Sacred Valley of the Incas, Culinary Tours, Pachamanca, 2 days Inca Trail Trek, Machu Picchu, Huayna Picchu Mountain, and Cusco.
Location: LIMA – CUSCO – SACRED VALLEY – INCA TRAIL – MACHUPICCHU
Departure: Upon request – INCATRAILHIKEPERU will depart on any date that is convinient for you, as long as we have a minimum of 2 participants. We advise booking in advance, Inca Trail and Machu Picchu Tickets sell out quickly. You snooze, you loose.
ITINERARY
DAY 01: ARRIVING IN LIMA
Upon your arrival in Lima our host will be waiting for you at the airport to take you to your hotel.
Spend the rest of the day at your leisure. 
Accommodation:  Hotel  in Lima 
DAY 2: CULINARY TOUR (Half day)
This morning meet with your guide for an orientation. Afterwards, we depart for our tour of Lima. Enjoy the sights of Peru's capital city with 2000 years of indigenous and colonial heritage before stopping at the San Francisco Monastery, famous for its 17th century architecture and world-renowned library. Spend the remainder of the day in the "Gastronomical Capital of the Americas" exploring Lima's nightlife or sampling some of its many restaurants. Later that afternoon we visit the water fountains of Lima.
Optional: Dinner & Show in Lima
Overnight: Hotel in Lima
Meals: Breakfast at your hotel
DAY 03: LIMA TO CUSCO – WALKING CITY TOUR:
You will be welcomed at the aiport in Cusco by our representative and transferred to your hotel. Take this time to acclimate to the altitude. In the afternoon we will have a 3-4 hour walking tour, along ancient streets, visiting famous monuments and sites such as the Main Square (Plaza de Armas) and the cathedral which was built over the Inca palace of Suntur Wasi, its construction took almost one century. Then we visit Qoricancha, the Temple of the Sun which was regarded as the most important temple in Inca Culture. Entombed in the closed cloister of the Santo Domingo Church, we continue our exploration with a couple of museums and  finish the day at the church of San Blas with its perfectly sculptured pulpit.
Overnight:  Hotel in Cusco 
Meals: Breakfast at your hotel
DAY 04 : CUSCO – SACRED VALLEY AND THE TRADITIONAL PACHAMANCA A PERUVIAN DELICATESEN. (Full Day)
Be ready at your hotel for an early pick up for your transfer to a local market located in Urubamba. Immerse yourself in the daily lives of the locals as you explore the commercial center, get a real in depth cultural experience, where you get to put all your 5 senses into good use. New smells, colors, textures, sounds and tastes will envelope you as  you sample new and exotic cuisine, listen to Andean local music coming from the speakers and browse the local fashion, some garments made from the soft and lush material obtained from the locally bred alpacas. 
From the marketplace, you will be transferred to our lunch spot near Ollantaytambo. Get ready to meet the cooks that will teach you how to prepare a traditional Pachamanca. We have the pleasure to  help prepare the ingredients and place them under the ground before we participate (optional : you can also just observe) in a Mother Earth or Pachamama ceremony, which is a ceremony done to give thanks to Mother Earth  for the food we about to eat. Only then can we open the Pachamanca and our delicious lunch is finally served. After lunch, we transfer you to your hotel in the Sacred Valley in Ollantaytambo for the night.
Accommodation: Veronica View Hotel
Meals: Breakfast , Lunch.
DAY 5: CUSCO – KM 104 – WIÑAY WAYNA – MACHU PICCHU
Transfer from your hotel to Ollantaytambo train station. Enjoy the panoramic  views along  the Andean snow-capped mountain peaks, agricultural terraces and sub-tropical vegetation leading up to our stop at KM104. We stop at our check point to ready ourselves for the trek on the famous Inca Trail to Machu Picchu. Put on sun screen, insect repellent, pack your box lunch and buy any last minute snacks you might need. We start trekking for approximately 3 hours, up to the well-preserved remains of Wiñay Wayna (2 650m/8 694 ft). On the way, we will see beautiful waterfalls with cristal-clear waters.
After our deluxe box-lunch, we continue our journey to the Sun Gate before getting our first awe inspiring view of the great citadel of Machu Picchu. We get to take post card perfect pictures  of the Cidatel from the Guard House with very little tourists arounds, getting unobstructed views of the Citadel. Later,  we will take the tourist shuttle down to Aguas Calientes, where we will stay overnight.
Accommodation: Hotel in Aguas Calientes (Machu Picchu town)
Meals: Breakfast at your hotel, Deluxe Picnic Lunch and Dinner 
Day 6: MACHUPICCHU – CUSCO
We start the day with an early breakfast, before meeting our guide for an early bus ride to Machu Picchu. Enjoy a spectacular sun rise over the Citadel before getting a 2 hour guided tour of the 7th wonder of the world, a UNESCO World heritage site. If you have booked an extra hike in advance (huayna Picchu or Macchu Picchu mountain) you will be given plenty of time to do this. Later, we board the bus heading back to Aguas Calientes for lunch at a local restaurants. At 4:22 we board the train for our trip back to Ollantaytambo, followed by our private van pickup to Cusco, arriving at your hotel around 8pm.  
Accommodation: Overnight hotel in Cusco 
Meals: Breakfast, Lunch
DAY 7: CUSCO TO LIMA:
On the last day. We will transfer you from hotel back to Lima for your return flight home or to your next travel adventure. Bon Voyage!!!!
Prices may vary according to the season, availability, and client preferences. Certain transport costs may not be included. Please contact one of our expert travel advisors for more information.
WHAT IS INCLUDED?
INCLUDED
Transfer at 4:00am from your hotel to Ollantaytambo by private van
Expedition train ticket from Ollantaytambo to Aguas Calientes
Round-trip bus tickets  from Aguas Calientes to Machu Picchu (30mins)
Admission ticket for Machu Picchu Citadel
Guided tour in English for approximately 2 hours – with a lot of free time for photos and exploring
(Small group of 2 to 8 people  with an experienced English speaking guide)
Expedition train from Aguas Calientes to Ollantaytambo, than transfer to your hotel  in Cusco
NOT INCLUDED
Hike of Huayna Picchu or Machu Picchu Mt. not possible with the time schedule of a one-day tour.
Drinks
Meals
Tips for your guide.
Flight tickets 
hotel accomodation
PRICE
"The Machu Picchu Tour is available on any date that is best for you, as long as we have a minimum of 2 participants"
Private service is available for $100 more per person.
All entrance fees are included and we operate our tours in small groups averaging 5 people with a maximum of 8!  
DISCOUNTS
18 to 25 years old: US$30 Information required on student card: name of university, student name, photo of student, expiration date etc. A copy of the card at booking is required & government approval for discount.
Under 18 years old: US$30 Please send us a copy of your passport at the time of booking.
Under 11 years old: US$40  Please send us a copy of your passport at the time of booking.
QUESTIONS & ANSWERS
"Please read the following information carefully; it will help you answer all of your questions about our services and tour"
WELCOME TO CUSCO
You will be welcomed at the airport in Lima and taken to your hotel, please ensure that you inform us of your full flight details at least 14 days prior to your trek. Look out for our representative holding an orange board with INCA TRAIL HIKE at the arrivals terminal. It can be done on any date that is best suited to you!
THE BRIEFING
It will take place at your hotel in Lima.
CAN I STORE MY LUGGAGE AT YOUR OFFICE?
Of course! During the Machu Picchu Tour your main luggage can be stored at our office or at your hotel, both are free. Please don´t  pack anything you will need for your hike in your stored luggage.
HOW TO BOOK THE MACHU PICCHU TOUR?
FIRST, to book your Machu Picchu Tour, we need you to fill out our booking form by clicking on BOOK NOW on our homepage or click the link BOOK NOW.
Please be ready with the following information (FROM EACH PARTICIPANT in your group).  We cannot purchase an entrance to Machu Picchu or the train without the following information:
Personal information (your full name, exactly as it appears  on your passport):
Gender
Passport number
D.O.B. (dd / mm / yyyy)
Nationality
SECOND, we require a deposit ofUS$200.00 per person in order to purchase your entrance to Machu Picchu and train ticket.  You can make you deposit by clicking on the VISA or PAYPAL symbols on the top of our home page, or our booking page.
WHAT ABOUT THE BALANCE?
It would be greatly appreciated if you pay in cash at our office (US dollars or Peruvian soles) here in Cusco. We have many cash machines in the historical center to withdraw money.  You can also pay by VISA or PAYPAL online but you will have to pay a 5.5% service charge, charged by VISA and PAYPAL.  To pay your balance through PAYPAL, you need to log into your PAYPAL account using our email address of info@incatrailhikeperu.com to complete the payment.
HOW DO I QUALIFY FOR THE STUDENT DISCOUNT?
According to Peruvian Law you must be under 18 years of age at the time of your trek, tour, or visit to Machu Picchu (students 18 & above need student cards). For example if you book a trek at the age of 17 but you turn 18 before you do your trek, you do not qualify for a student discount.
All students from 11 to 17 years, the discount is $30.
For children from the age of 2 to 11 the discount is $40.
Children between the ages of 0 to 2 are free.
All students must provide a copy of their passport at the time of their booking to get the student discount.
Send us a copy at info@incatrailhikeperu.com
MAY I CHANGE THE DEPARTURE DATE AFTER THE TICKETS HAVE BEEN BOUGHT?
Unfortunately the answer is "No". Once the tickets have been bought the government does not allow any changes, so we can't change any departure date after the tickets has been bought. Tickets are also not transferable nor refundable.
If you cancel your Machu Picchu Tour, the deposit is non-refundable!
DO I NEED MY ORIGINAL PASSPORT FOR THE MACHU PICCHU TOUR?
 You have to bring your original passport and it is very important that it is the same passport number you sent to us to book your entrance to Machu Picchu, train ticket, other entrances and reservations. The rangers will check passport when you enter Machu Picchu. The train company will also check your passport before allowing you to board the train.
In case you are renewing your passport or changing your name, go ahead and send us your old passport information to secure your permit, and we can change it when you get your new passport number or updated your name for a fee of $25 per person.  We must have a copy of your old and new passport to make the change. Before you change your passport keep a copy of your old one.
If you do not wish to pay this fee you will need to bring both passports to Peru with you.  You can enter Peru with your new passport but you will need to show both old and new passports to be able to enter into Machu Picchu or the train.  If you do not have both you will not be allowed to enter into Machu Picchu or get on the train. They are very strict about this here!
WHAT IS THE WEATHER LIKE IN THE MACHU PICCHU TOUR?
First I would say that the weather is very unpredictable and it's difficult to foresee.  We recommend you to bring a warm jacket for early morning and rain poncho in case of a rain shower.
ARE WE DROPPED AT OUR HOTEL AFTER THE MACHU PICCHU TOUR?
Absolutely! Included in our packages is dropping you off at your hotel on the return from your trek or tour. If you have booked your hotel in the Sacred Valley like Ollantaytambo or Urubamba, we will drop you off there too!
If you spend the night at Ollantaytambo before the trek, we will pick you up from there.
ALTITUDE SICKNESS
In general if you exercise regularly and spend a couple of days in Cusco, or in the Sacred Valley for acclimatisation to the altitude, you may be fine.
The recommended medicine for altitude sickness is WATER, COCA TEA and OXYGEN IF NEEDED; our guides are trained to treat you for Altitude Sickness. Click the following link to see detailed information about Altitude Sickness: Altitude sickness 
You will be spending time in Cusco and the Sacred Valley, so by the time you do the Inca trail, you should be reasonably acclimated to the Altitude.
TIPPING
If you're happy with the services provided, a tip – though not compulsory – is appreciated. It may not be customary to you but it's of great significance for the people who will take care of you during the tour.  It inspires excellent service and is an entrenched feature of the tourism industry across many INCA TRAIL HIKE destinations. Of course you are free to tip as much as your budget will allow, depending on your perception on the quality of service and the length of your tour. Remember, a tip is not compulsory and should only be given when you receive excellent service.
ARE YOU SUSTAINABLE?
Yes, we are a local sustainable & responsible tourism operator in that we incorporate the universal principles of tourism: protect the environment and benefit the local communities respecting their culture and religion. With this in mind, we have trained all our staff to know, understand and respect the local places and it´s people.
WHAT YOU SHOULD BRING?
A small daypack with water to drink
Snacks if you like
Comfortable shoes or runners
Camera and rain jacket or poncho
A fleece or jacket, basic toiletries
Hat for the sun , sunscreen, insect repellent.
Passport  (Cannot enter Train or Machu Picchu without your passport)
ISIC card if required.
Money for souvenirs
"All our treks are only and strictly operated by INCA TRAIL HIKE with our professional staff"
"All our treks are only and strictly operated by INCA TRAIL HIKE with our professional staff"